Man's proposal to wife after childbirth goes viral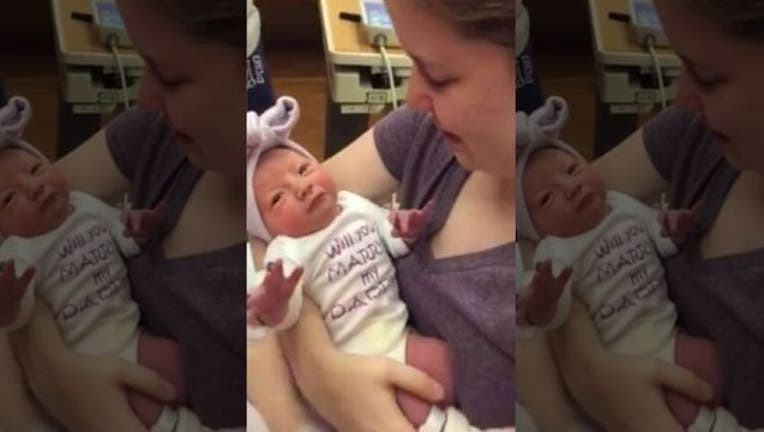 (FOX News) - Michael Miles, of Seminary, Mississippi, said he always knew he wanted to involve his soon-to-be-born baby daughter Lynleigh in his proposal to his girlfriend, Triston Lowery.
"Everyone knew I was going to propose to her, and I knew I wanted the baby to have something to do with it from the get-go," Miles told Fox 12 Oregon. "I just didn't know how I was going to do it."
When Lowery went into labor Thursday, Miles got his opportunity. Now, the Web is abuzz over a video documenting the couple's engagement. The Facebook video, which was filmed and posted online by a family friend, had more than 1 million views as of Tuesday morning.
To ask for Lowery's hand in marriage, Miles arranged for a nurse to take newborn baby Lynleigh for a pretend hearing test after she first entered the world. But really, the nurse was changing shifts, and Lowery met his mother in the hall to retrieve the engagement ring for Lowery and a onesie that read, "Will you marry my daddy?"