Marine surprises mom by posing as her chemotherapy doctor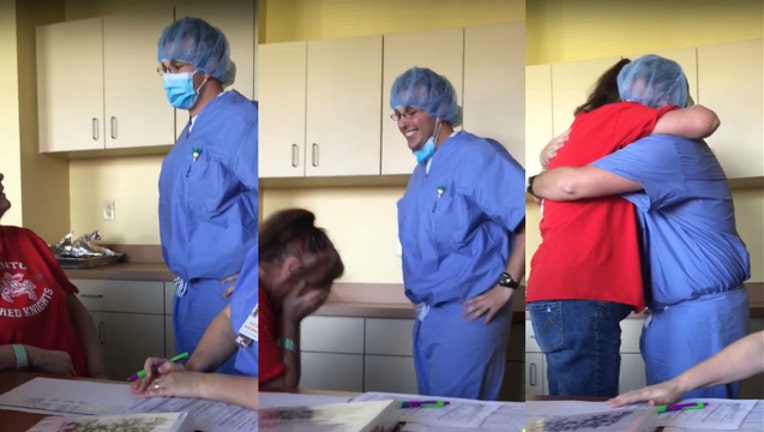 article
FOX NEWS -- Here's the heartwarming moment a Marine posing as a doctor surprises his mother, who he hadn't seen for two years, during her chemotherapy appointment.
Mary Glasure was consulting with doctors about the treatment for her disease, which has spread to her left breast, spine and left lung, at the Tony Teramana Cancer Center in Steubenville, Ohio.
Dressed in scrubs and a surgical mask, a "doctor" tells her she needs to book another appointment
Slightly confused by how blunt the statement is, she laughs and says, "Okay," with a shrug. The doctor then removes his mask to reveal he is really her son, Corey Hoffmaster, who she hasn't seen in almost two years, since he's been stationed at Marine Corps Air Station Yuma in Arizona.
Continue reading at FOXNews.com.