Mariposa man charged with arson for destructive Oak Fire near Yosemite National Park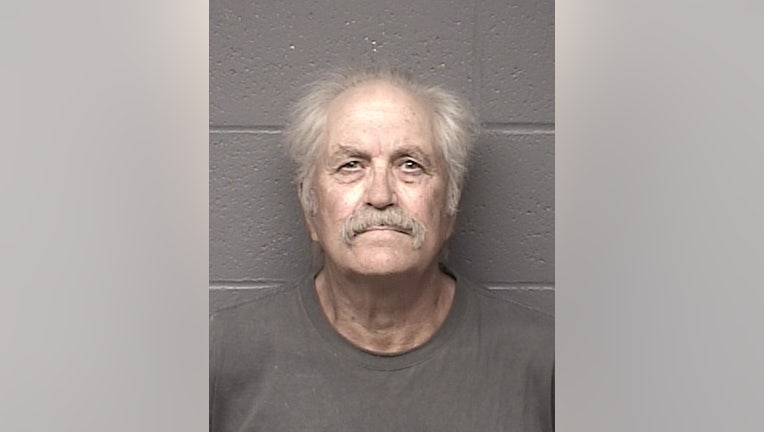 article
MARIPOSA, Calif. -
A Mariposa man was charged Tuesday afternoon with setting the Oak Fire that burned nearly 20,000 acres and destroyed 127 homes last summer near Yosemite National Park, in what authorities described as the most devastating blaze in the county's history.   
Edward Frederik Wackerman, 71, was charged with aggravated arson and four counts of arson of forest land.  The charges carry a maximum sentence of life in prison, said Mariposa District Attorney Walter Wall. 
According to the charges, Wackerman set three earlier fires, two on July 7 and another on July 10 along Carstens Road near Wackerman's home.  Those fires were extinguished without incident. 
On July 22, Wackerman allegedly set a fourth fire along Carstens Road that exploded into the Oak Fire.   
The fast-moving wildfire erupted near Yosemite National Park on July 22 and burned into the Sierra National Forest, prompting nearby evacuations. 
Just two days later, CalFire was forced to quadruple the number of firefighters battling the flames and call in mutual aid for additional help. At the time, steep terrain and flying embers made the firefight difficult and the blaze quickly grew.
Wackerman was arrested on Friday. The judge ruled that he will be held without bail given that he is looking at a life sentence and that he is a risk with fire season quickly approaching.

At a press conference in front of the courthouse on Tuesday, the Mariposa sheriff and district attorney declined to ascribe a motive for the arson, and said the investigation continues. 
"He is a long-time resident of the county," said Mariposa Sheriff Jeremy Briese.   
Asked by a reporter if Wackerman was a former firefighter, Briese said, "I believe the answer is yes, but I don't know with who." 
"I am 100 percent confident in the investigation, and 100 percent confident the individual arrested is responsible," said Briese. 
"My promise to the victims who have lost their homes, their belongings and livelihoods was to find answers.  The arrest of the suspect Edward Wackerman is a step toward justice, but it cannot undo the damage already done," said Briese.