Cook County man fled police after alleged disturbance at suburban Walmart: prosecutors
DUPAGE COUNTY - Bond was set at $100,000 for a Maywood man who allegedly fled police when they tried to pull him over and was found to be in possession of methamphetamine when he was taken into custody.
On Tuesday, around 3:49 p.m., Villa Park police responded to the Walmart location on Route 83 for a report of a disturbance.
When officers arrived at the scene, they observed 25-year-old Dionte Washington – who was allegedly involved in the disturbance – entering his vehicle. Officers initiated a traffic stop but Washington sped away southbound on Route 83, police said.
Villa Park cops, along with Maywood officers, pursued Washington and arrested him in Maywood.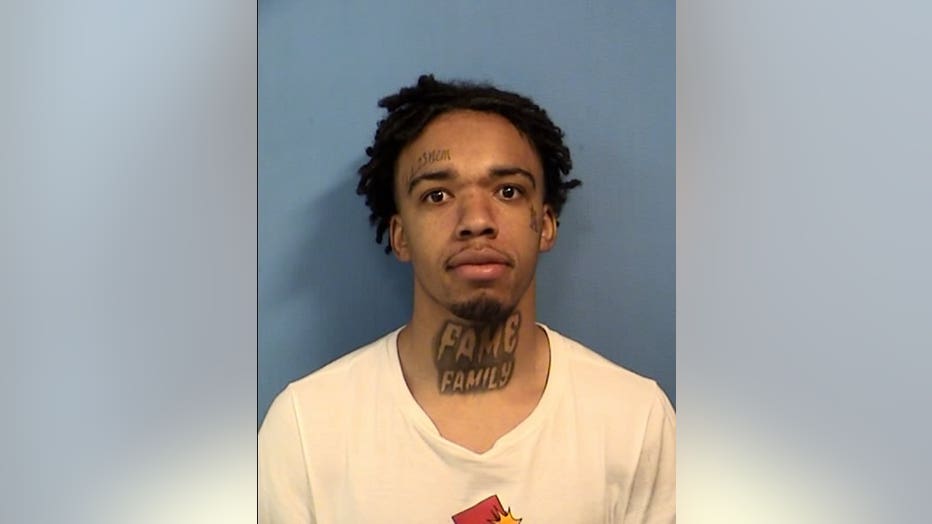 "As I have said many times in the past few months, this type of behavior must stop. Thankfully, no other motorists or pedestrians were injured, or worse, in this case, but I fear our luck may be running out. I urge everyone, if you hear sirens and see flashing lights behind you, pull over. Not doing so will only make matters worse and puts the public in great danger," DuPage County State's Attorney Robert Berlin said.
SUBSCRIBE TO FOX 32 CHICAGO ON YOUTUBE
When he was taken into custody, Washington was found to be in possession of more than a dozen pills containing methamphetamine, according to police.
"As a society, we must never accept violence as a means to handle any situation," Villa Park Chief of Police Michael Rivas said.
"The decision to elude our officers placed the public at great risk. To compound these alleged wrongdoings, the subject was allegedly in possession of a dangerous controlled substance. All these criminal acts will not be tolerated by the Villa Park Police Department as well as by the police departments in DuPage County."
Washington is next due in court on May 8, 2023.