Medicare ID scam targets seniors receiving new cards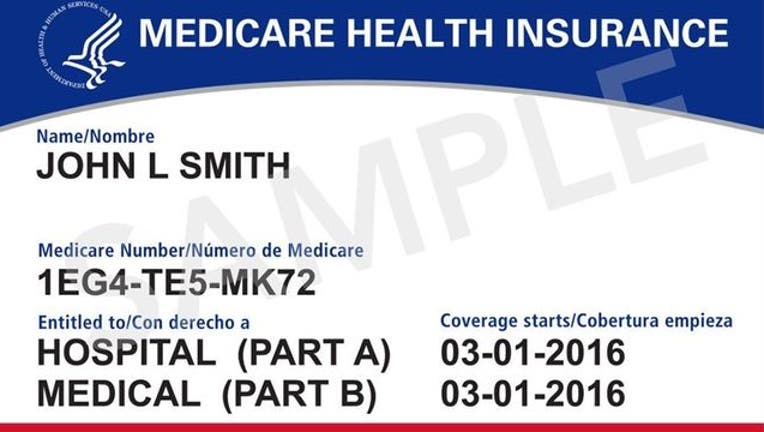 (FoxNews.com) - Millions of people 65 or older will soon get new Medicare cards to prevent identity theft, but fraudsters are exploiting the nationwide rollout to try and fleece seniors into revealing personal information, according to reports.
Social Security numbers aren't being printed on the new cards. Instead, they will contain 11-digit personal identifiers with numbers and letters. As of this month, the new cards are being sent to the nation's 58 million Medicare recipients.
But now con artists are cold calling seniors around the U.S. about the new cards, the Coalition Against Insurance Fraud reported. They're trying to steal seniors' Social Security numbers, bank account numbers and credit card information.
"They're sneaky. Very sneaky," Virginia Baize, of Muncie, Ind., told WTHR-TV last week.
As she and her husband wait to get their new Medicare cards they have noticed an increase in phone solicitations from scammers posing as telemarketers, the station reported.
They told the station about one guy who called recently, saying he was from a Medicare senior group.
"He kept saying to me, kept repeating, 'I need your red and blue card number. I need that number off your red and blue card,'" Virginia said. "He said the change is coming in spring for new cards and you need to use this now."
The caller never got their personal information. He got angry and threatened to revoke their health insurance, the station reported.
"I told him 'You can't do that,' and I hung up on him. I really think people are trying to take advantage of us," Virginia said.
Indiana's Senior Medicare Patrol program director Nancy Moore told WTHR that the phishing scams targeting seniors are now on the rise because scammers sense they are running out of time. They are desperately trying to convince seniors to divulge their Social Security numbers before those numbers disappear completely from Medicare cards.
"It's happening nationwide and it's happening in Indiana," Moore told the station. "People need to know Medicare won't call you. They only operate via U.S. mail, but the scammers are very persistent. If they call you, just hang up. Don't give out any personal information. They're just really after your Social Security number."
The Southwest Times in Pulaski, Va., reported that Medicare clients of New River Valley Agency on Aging have been contacted by scammers pretending to represent Medicare. They want to confirm the clients' Medicare card number so the new card can be mailed to them.
The nonprofit's Elizabeth Wray told the paper that Medicare doesn't call a client requesting such information.
Scammers have also been calling Medicare recipients to demand payment of a fee for the new card, according to the Maui News in Hawaii.
The AARP says no such fee exists.
"The new Medicare cards are a step forward for fraud prevention, but con artists are working overtime on new ways to scam seniors," AARP Hawaii state director Barbara Kim Stanton told the paper.
More on FoxNews.com.