Michael Moore: We have to 'put our bodies on the line' to stop Trump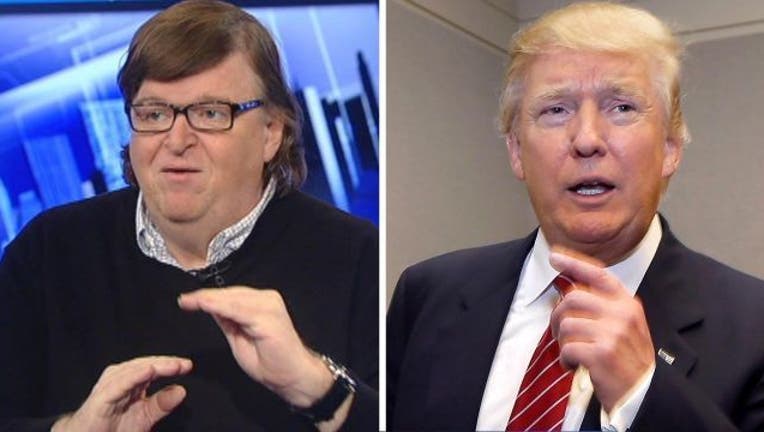 article
FOX NEWS - Liberal filmmaker Michael Moore said on "The Late Show" that Democrats need to "get off the couch" and put their "bodies on the line" to protest the policies of President Trump.
Moore said Thursday night that liberals must remain non-violent, but it's no longer just about political differences and civil discourse.
He pointed to the migrant family separation crisis with "thousands of children being kidnapped from their parents and put in jails," asking the audience how they would react if those were their children.
"Trump is not going to leave. He plans to be re-elected. He loves the term 'president for life,'" Moore said. "The only way that we're going to stop this is eventually we're all going to have to put our bodies on the line. You're going to have to be willing to do this."
Moore announced a new film called "Fahrenheit 11/9," scheduled for release before November's midterm elections. The title refers to the day after Trump was elected in 2016.
He said he believes America is a majority-liberal country, noting that Trump in 2016 and George W. Bush in 2000 both did not win the popular vote. 
"The country we live in doesn't want the Republicans in the White House. We're the majority!" he said, calling for the Electoral College to be eliminated. 
Moore's comments came after Rep. Maxine Waters (D-Calif.) encouraged her supporters to harass and confront administration officials in public.