Michigan man charged with attempted murder in Cook County after punching, choking his date: police
COOK COUNTY - A Michigan man was taken into custody by Des Plaines police after allegedly beating the woman he is dating and threatening to kill her over the weekend.
On March 18, around 3:13 a.m., Des Plaines police officers were dispatched to the Best Western Motel located at 1231 Lee St. for a report of an aggravated domestic battery.
The hotel's front desk clerk directed officers to room 224 after several complaints of a possible disturbance in the room.
Police say one of the complaints came from a party not at the hotel. A woman claimed her sister was in room 224 and that she was bleeding and needed help.
As officers approached the room, they say they could hear 37-year-old Kyle Brown yelling inside. Officers knocked on the door and the victim, a 38-year-old woman also from Michigan, ran out screaming "save me, save me."
Police say officers then observed Brown lying in a prone position on the floor with his hands in the air. He was detained.
SUBSCRIBE TO FOX 32 CHICAGO ON YOUTUBE
An investigation revealed that Brown and the woman, who are in a dating relationship, were in the area celebrating Brown's birthday. Police say an argument occurred while the two were out to dinner and while driving back to the hotel, Brown allegedly struck the woman in her face.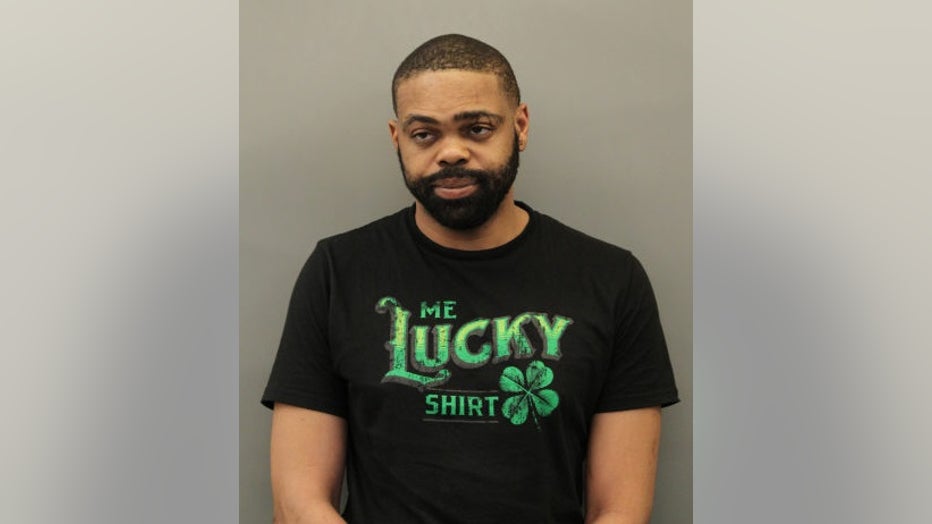 Kyle Brown | Des Plaines Police Department
The couple stopped at a gas station and when Brown got out of the vehicle, police say the victim drover herself back to the hotel where she told the front desk clerk to call police if Brown returned.
Brown returned to the hotel and the arguing continued, police said. Brown allegedly began punching the woman in her face and arms, and while she tried defending herself, police say he began choking her and was stating he was going to kill her.
The woman was able to break free and tried leaving the hotel room, but Brown blocked the door, police said. That's when officers were contacted and responded to the hotel.
The victim was transported to an area hospital for treatment.
Brown, of Southfield, Michigan, has been charged with attempted murder and aggravated domestic battery. He awaits a bond hearing.