Missing Pennsylvania teen feared to be sex-trafficking victim, police say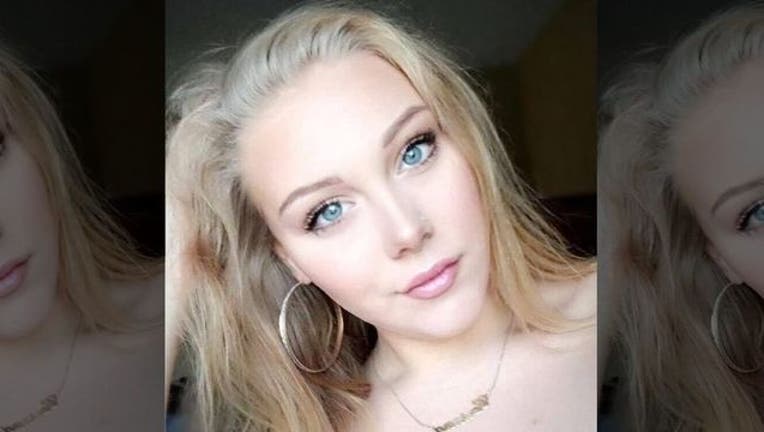 article
FOX NEWS - A Pennsylvania college student who vanished nearly two months ago from a New York City motel may be a victim of sex trafficking and was allegedly assaulted by a man who could be her pimp, NYPD sources told Fox News.
Corinna Slusser, 19, was reported missing on Sept. 20, the same day she was last seen leaving Haven Motel in Rego Park, Queens in the early morning, police said Monday. Police are investigating Slusser as a possible victim of sex trafficking, NYPD sources told Fox News on Wednesday.
Little is known about the Bloomsburg native, but Slusser reportedly filed a complaint against a 32-year-old man, possibly her pimp, about a month before she was last seen. She alleged the man grabbed her neck and pushed her against the wall when she demanded he hand over $300 that was allegedly stolen from her. NYPD sources indicated to Fox News the identification of Corrina Slusser as the assault victim was correct. 
Slusser's Facebook page showed she was studying marketing at Indiana University of Pennsylvania. Relatives initially reported her missing on Sept. 12 when she didn't show up at her grandfather's funeral in Florida, the New York Daily News reported. Her last post on her Instagram page was Sept. 10 — a photo of herself with the location tag listed in the Bronx.
Relatives told the New York Daily News that Slusser moved to New York City after meeting her alleged pimp in March. She called the man "her daddy" and still kept in touch with her family until early September, when she was last seen and heard from.
"She's so sweet and so naive. She didn't know what she was getting herself into," a relative told the newspaper. "She just needs to know that everybody wants her home. I can't imagine what she's gone through or what she's going through. I just want her to have an out."