Mississippi considers firing squad as method of execution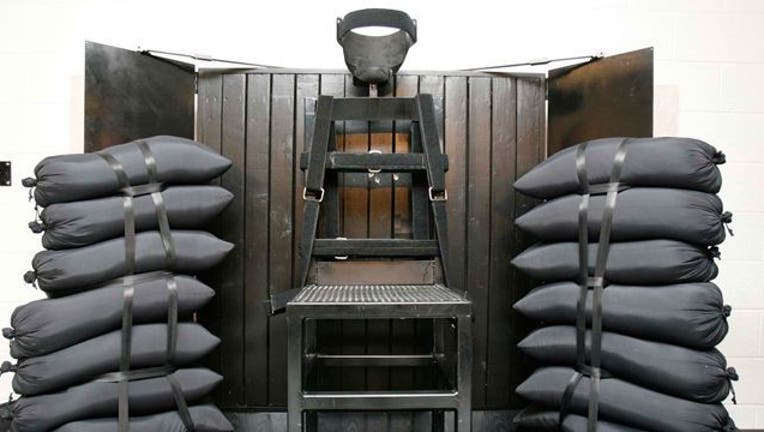 article
JACKSON, Miss. (AP) - Mississippi lawmakers are advancing a proposal to add firing squad, electrocution and gas chamber as execution methods in case a court blocks the use of lethal injection drugs.
House Bill 638 is a response to lawsuits filed by "liberal, left-wing radicals," said House Judiciary B Committee Chairman Andy Gipson, a Republican.
The bill passed the House amid opposition Wednesday, and it moves to the Senate for more debate.
Lethal injection is Mississippi's only execution method. The state faces lawsuits claiming the drugs it plans to use would violate constitutional prohibitions against cruel and unusual punishment.
Mississippi hasn't been able to acquire the execution drugs it once used, and it last carried out an execution in 2012. The state has 47 people on death row , and some have been there for decades.
The 33 states with the death penalty all have lethal injection as the primary method of execution, according to the Death Penalty Information Center . The center says only Oklahoma and Utah have firing squad as an option; eight states have electrocution as an option; five have gas chamber as an option; and three have hanging as an option.
"I have a constituent whose daughter was raped and killed by a serial killer over 25 years ago and that person's still waiting for the death penalty. The family is still waiting for justice," said Gipson, an attorney and Baptist pastor who lives in the small town of Braxton, about 25 miles south of Jackson.
Democratic Rep. Willie Perkins of Greenwood, who's also an attorney, opposes the death penalty. He asked Gipson several questions about "the time of suffering" an inmate would experience before dying by electrocution, gas chamber or firing squad. Gipson said he did not know.
Jim Craig, an attorney who is suing Mississippi over lethal injection drugs, told The Associated Press on Wednesday that each of the proposed new methods of executions would be challenged in court.
"Every single one, in essence, just injects a whole new series of issues in the existing case," said Craig, who is with the New Orleans-based Roderick & Solange MacArthur Justice Center.
He said with the firing squad, for example, the state would have to set protocols and procedures to reduce the risk of torture, and he doubts the Department of Corrections has prepared to do that.
Craig would not respond to Gipson's comment about "radical" lawyers filing lawsuits challenging death penalty methods.
Republican Lt. Gov. Tate Reeves is a death penalty supporter and aware of the shortage of execution drugs, spokeswoman Laura Hipp said. He will read the House bill and assign it to a Senate committee for consideration, she said.
Republican Gov. Phil Bryant "generally favors the efficient administration of the death penalty in Mississippi" and would review any execution bill before deciding whether to sign it, spokesman Clay Chandler said.
____
Follow Emily Wagster Pettus on Twitter: http://twitter.com/EWagsterPettus .