Naperville City Council observes moment of silence for slain resident abroad
NAPERVILLE, Ill. - The Naperville City Council observed a moment of silence on Tuesday in honor of a resident who was killed while traveling abroad.
The victim, 21-year-old Eva Liu, a recent graduate of the University of Illinois, was hiking in Germany with her friend when a Michigan man allegedly pushed them off a mountain slope.
While hiking near the well known "Cinderella" castle, the man lured the pair to a hidden trail and pushed them into a ravine. Liu, a native of Naperville, was flown to a hospital with serious injuries but did not survive.
The man also apparently tried to sexually assault Liu before throwing her off the cliff.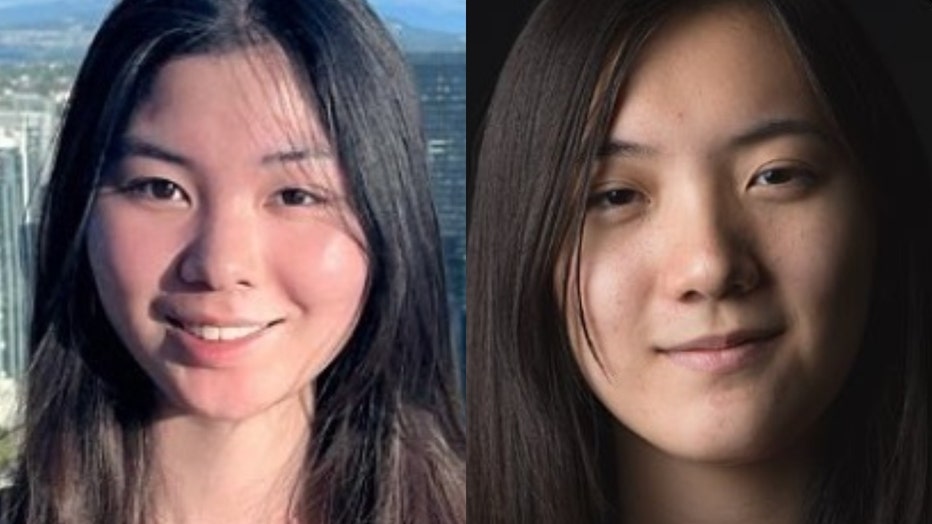 Eva Y. Liu and Kelsey Chang | Instagram
SUBSCRIBE TO FOX 32 ON YOUTUBE
Meanwhile, her friend, 22-year-old Kelsey Change from downstate Bloomington, is on her way back home after spending some days in the hospital.
The father of Change said she remains traumatized by the attack.
"She's pretty damaged by the incident," Weihan Chang of Normal told The Associated Press on Tuesday. "It's life-changing."
The Michigan man is suspected of murder, attempted murder and a sexual offense, but prosecutors have said it may be three to four months before he's charged.
The investigation is ongoing.
Sun-Times Media Wire contributed to this report.