More than 1,000 new cases of COVID-19 reported in Illinois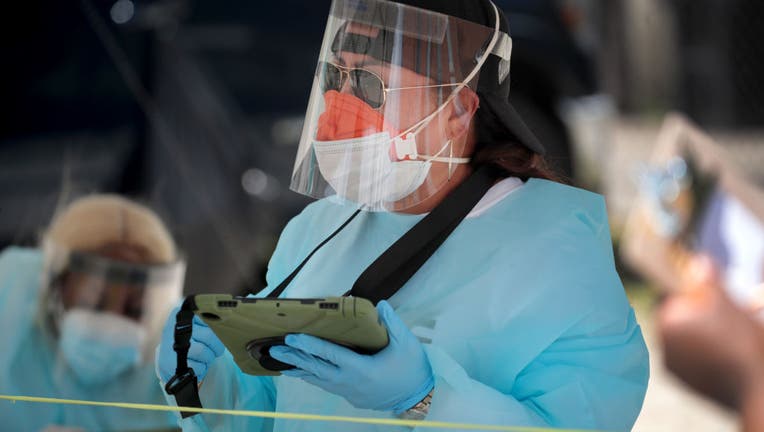 article
CHICAGO - Illinois had more than 1,000 new coronavirus cases for the first time in five weeks, the health department said Thursday.
COVID-19 deaths, meanwhile, rose by 20 to 7,119. The state said the rate of positive cases over the past seven days was 2.6%.
Among the 20 new deaths, 13 of them were in Cook County. The majority of those fatalities were in their 70s and 80s, the health department said.
Illinois reported 1,018 new cases of coronavirus. Daily cases hadn't topped 1,000 since June 5.
There are now a total of 150,450 confirmed cases of the coronavirus in Illinois, although the vast majority of people have already recovered.
In Chicago, a COVID-19 task force released recommendations to help the city recover, including investments on the South and West sides and appeals for help from the private sector.
"In virtually every measure — from economic and food security to access to broadband and mental health services — Chicago's communities of color are faring the worst, a wrong that must be righted with meaningful transformation and change," the report said.
Alderman Byron Sigcho-Lopez said the report was short on specifics.
"A lot of people understand the disparities in the Black and brown and minority communities, but I don't see a full plan or details," he told the Chicago Tribune.
Meanwhile, the Illinois High School Association surprised schools with new rules about sports practices. Physical contact is banned, and players and coaches must wear masks at times. Many schools had resumed practices Monday with physical contact.
The changes were "due to an increase in positive cases of COVID-19 among high school teams around the state," the IHSA said.
Sun-Times Media Wire contributed to this report.