Morgue in violent Mexican city gets complaints about stench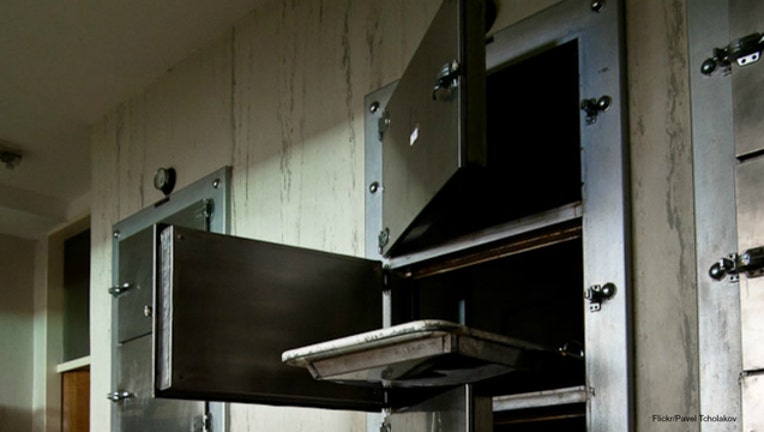 MEXICO CITY (AP) - A morgue in the violence-wracked Mexican city of Chilpancingo has so many bodies that neighbors are complaining about the overpowering smell of rotting corpses.
Chilpancingo and surrounding towns in southern Guerrero state have seen hundreds of killings related to drug gang turf battles. This along with new protocols that require unidentified bodies be kept longer for examination and requests by some people that outside forensic experts examine the bodies of their relatives have added up to an overload of corpses, state security spokesman Roberto Alvarez said Friday.
Some extra examinations had to be carried out in open-air spaces, worsening a problem that has become so bad nearby government office workers said they couldn't put up with stench anymore. Employees at prosecutors' offices around the morgue told local media they were going to stop working.
Alvarez said the government is investing in more refrigerated spaces and better maintenance of existing ones at the morgue.
Authorities in Mexico have been criticized by relatives of some of Mexico's estimated 30,000 missing people for not doing enough to try to identify bodies that are often found decomposed in clandestine grave sites, burned or hacked beyond recognition.
Mexico has been trying to compile a DNA data base to more quickly match bodies to people listed as missing, but the project has made little progress.
A new law signed Thursday would create a National Search System with local branches in the states.
It would also create new special prosecutors to handle disappearances and provide more forensic resources to investigations.