Mother outraged over 'privilege' survey passed out to 7th graders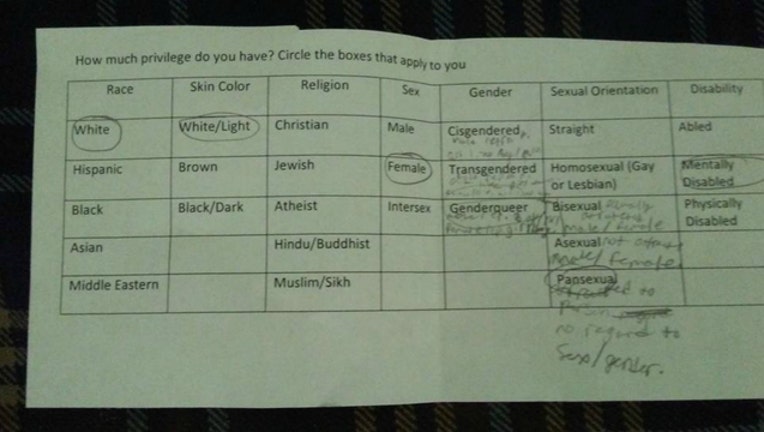 article
A Florida mother is outraged after her 12-year-old daughter came home with an assignment she was given in her seventh grade Spanish class.
Regina Stiles posted on her Facebook page a form that asked students "How much privilege do you have?"
It instructed students to circle the boxes that apply to them in the categories of race, skin color, religion, sex, gender, sexual orientation and disability.
The options under gender included, "cisgendered," "transgendered" or "genderqueer." Stiles told WTSP that her daughter didn't even know many of those terms.
Continue reading this story at FOXNews.com.