Multiple suspects arrested, including pregnant woman, after drug, prostitution ring busted in Gary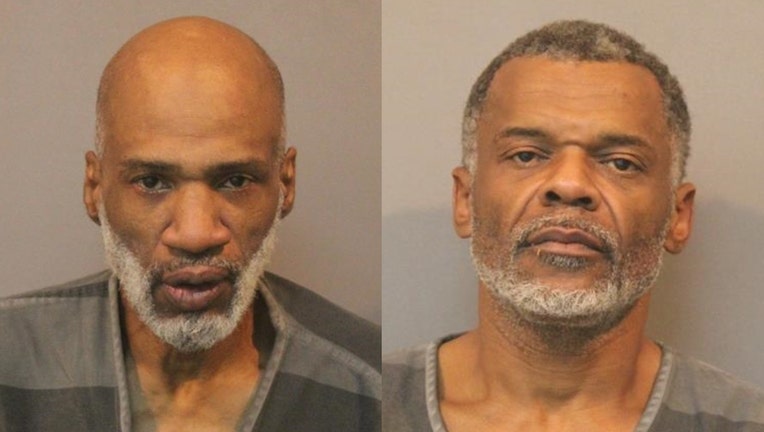 article
GARY, Ind. - Multiple people were arrested, a baby is now in protective custody and drugs were recovered after the Lake County Sheriff's Office executed search warrants at three Gary homes Tuesday.
At 1047 Rutledge St., the sheriff's office located eight grams of cocaine.
Three people were arrested at the residence, including a 33-year-old pregnant woman who also had a one-year-old at the residence.
The mother was taken to an area hospital for treatment of medical issues related to her pregnancy, the sheriff's office said.
She faces charges of possession of cocaine with enhancement.
The one-year-old is now in DCS custody.
SUBSCRIBE TO FOX 32 ON YOUTUBE
Animal control also responded to the address and seized two dogs that are now being cared for at an animal shelter.
At 2013 Ohio St., the sheriff's office said it located four grams of cocaine and two grams of marijuana.
Eight people were arrested in the residence and face various charges from visiting a common nuisance to possession of cocaine.
At the third residence, 1026 Rutledge St., the sheriff's office located 14 grams of fentanyl, two grams of ketamine, one gram of MDMA and two firearms.
No suspects were located at this residence.
Two of the men arrested Tuesday are believed to be in a leadership role in the drug/prostitution organization.
Arthur Boyd, 55, faces charges including dealing in a narcotic drug with enhancement and resisting law enforcement in a vehicle.
Tandika Jackson, 49, faces charges including possession of cocaine, maintaining a common nuisance and possession of marijuana/paraphernalia.
All male suspects arrested are believed to be from Gary. The female suspects are believed to be from Gary, Lake Station, Valparaiso, Porter and Hammond.