Mundelein police release photos of burglary suspect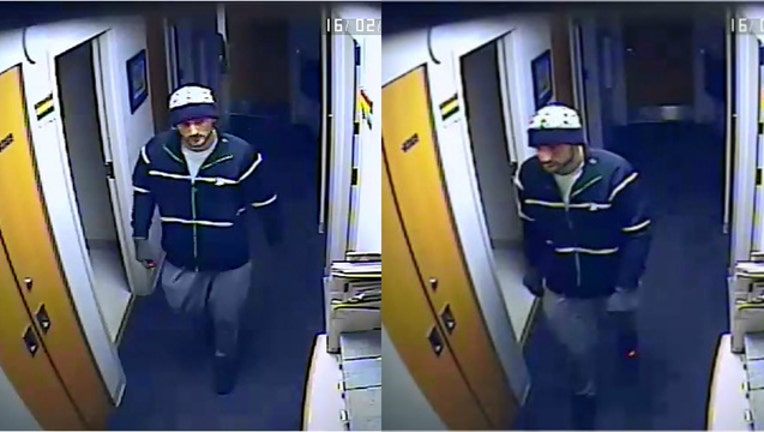 article
MUNDELEIN (STMW) - Mundelein police are seeking the public's help in identifying a person of interest in connection to a burglary.
Police released photos of the suspect who is seen wearing a white t-shirt, black zip-up sport jacket with yellow stripes, grey sweatpants and a white and black hat.
Officials would not release details about the burglary.
Anyone able to identify the suspect should contact Mundelein Police Department Investigator Bush at (847) 968-3791 or Investigator Wilfenger at (847) 968-3792.