Muslim volunteers give 5,000 turkeys to Chicago families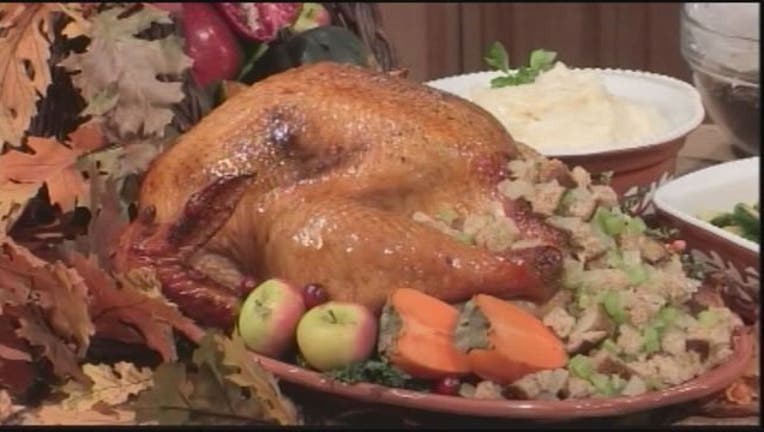 article
CHICAGO (AP) — A group of Muslim volunteers in Chicago has expanded a 16-year-old program in which it gives free turkeys to underprivileged families on the city's South Side.
Volunteers from Sabeel Food Pantry, a Muslim-run pantry on the city's northwest side, have distributed 5,000 turkeys this year, which is three times as many as they handed out last year, the Chicago Tribune reported. This year, they started giving away turkeys through eight schools in three South Side neighborhoods.
Dr. Sofia Shakir, who organizes the event, said it was fortunate that the expanded turkey drive came together after a presidential campaign that she called discouraging and with many Muslims fearing they'll be viewed as un-American by the administration of President-elect Donald Trump.
"These are the times we're living in now," said Victoria Bowens, chair of Woodlawn's local school council. "Those things didn't come from us. We know how it feels to be discriminated against. They were able to rise up and step up to help the less fortunate, in spite of."
Teachers and principals from all of the participating schools have embraced the effort, and some schools use it as an incentive for parental involvement.
Shakir's husband, Dr. Jihad Shoshara, said the effort puts into practice Muslim teachings and fulfills one of the five pillars of Islam called zakat, or charity.
He said the project is more than just feeding the hungry. He said it's about giving families a way to make a meal and do something for their children.
"If you can have the turkey in your own home and celebrate like everyone else in America, that gives them a sense of dignity," Shoshara said.
___
Information from: Chicago Tribune, http://www.chicagotribune.com