Naked rampage fueled by magic mushrooms lands brothers in court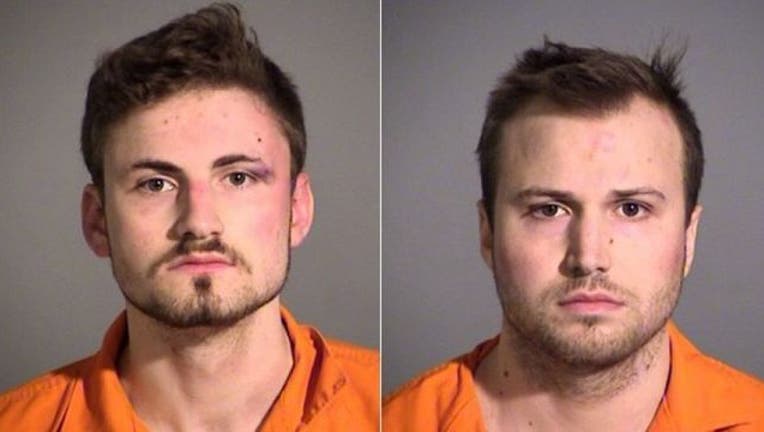 article
FOX 32 NEWS - Police say two brothers took magic mushrooms on Sunday, got naked and terrorized an apartment complex in Indianapolis.
On Wednesday, 24-year-old Noah Batz and 21-year-old Timothy Batz pleaded not guilty to charges of public nudity, battery and resisting arrest.
"We knew it was something beyond just being drunk or high...it was something heavy duty. Not a good batch of whatever he got," witness Aimee Payton told FOX 59.
Police say the brothers also punched a woman who lives in the apartment complex after she left her home and saw them outside lying on top of each other naked.
According to court documents, the brothers were also seen "passionately making out with one another."