'Violent, horrific': Naperville taxi driver sentenced to prison for sexually assaulting passenger
NAPERVILLE, Ill. - A west suburban man who worked as a taxi driver has been sentenced to 25 years in prison for sexually assaulting a female passenger in 2017.
On July 9, 2017, prosecutors say the victim left a Naperville establishment with a friend in a taxicab driven by Sandeep Arora. The victim was seated in the front seat and her friend was in the back.
After Arora dropped off the friend, prosecutors say he drove away and then sexually assaulted the victim, ripping off some of her clothing. He left bruising and marks on her body.
Not long after, Arora pulled his cab over again and sexually assaulted the victim a second time, prosecutors said.
Eventually, the victim was able to free herself from the taxi and run away. She called a friend and hid in some bushes while she waited for the friend to come pick her up.
The following morning, the victim went to the Naperville Police Department and reported what had happened.
SUBSCRIBE TO FOX 32 CHICAGO ON YOUTUBE
In late March, Arora was found guilty in a six-day bench trial. Prosecutors had asked for him to be sentenced to 50 to 60 years, but on Thursday, he was given 25.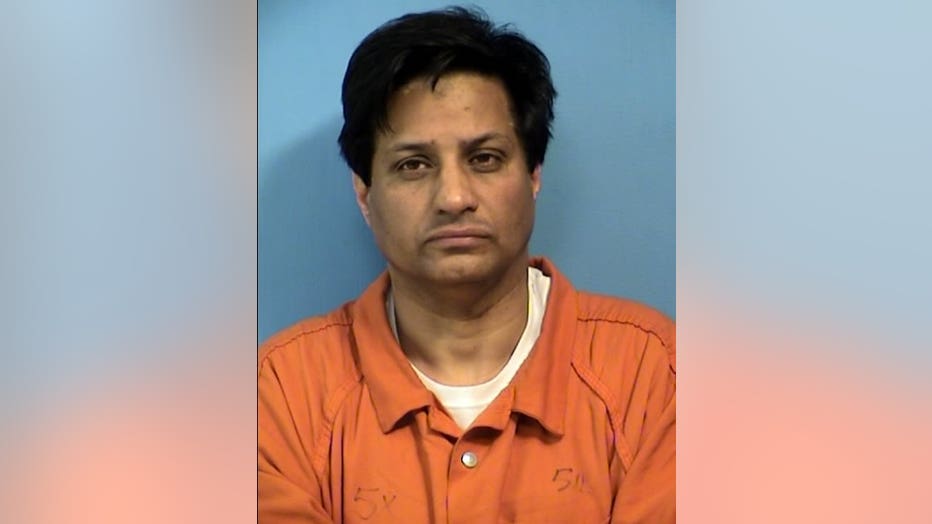 "Mr. Arora committed a violent, horrific sexual assault on an innocent woman just trying to get home safely," DuPage County State's Attorney Robert Berlin said.
"I thank the victim in this case for her strength and courage in bringing this matter to law enforcement and for facing her attacker in open court. With this sentence, Mr. Arora will now be safely locked behind bars for a very long time where he will be unable to prey upon unsuspecting, innocent women again."
The 49-year-old Arora will have to serve 19.5 years before being eligible for parole.