Navy veteran says he's forced to live in a storage unit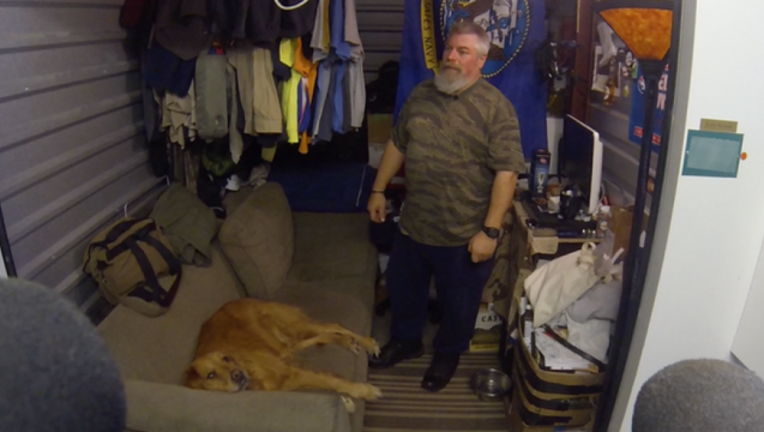 article
FOX NEWS - A disabled Navy veteran who fought for his country in the Gulf War now finds himself living in a Denver storage unit he calls "home sweet hell."
Chris Cline told KMGH Denver 7 he's been living in the 70 square-foot windowless unit with his dog for almost two years, which is filled with all his personal items. Cline said he has a full time job and a car, but the metal box is the best he can do in a place like Denver with rising housing prices.
"It isn't an easy life by any means," he told the television station. "It's not something I would choose."
Living in a storage unit is illegal in the area, according to KMGH. The news station did not identify the facility. The Navy veteran said he'd like some help with housing, but the U.S. Department of Veterans Affairs and another organization haven't come through yet with any assistance.