New Legislature, same old problem in Illinois: No budget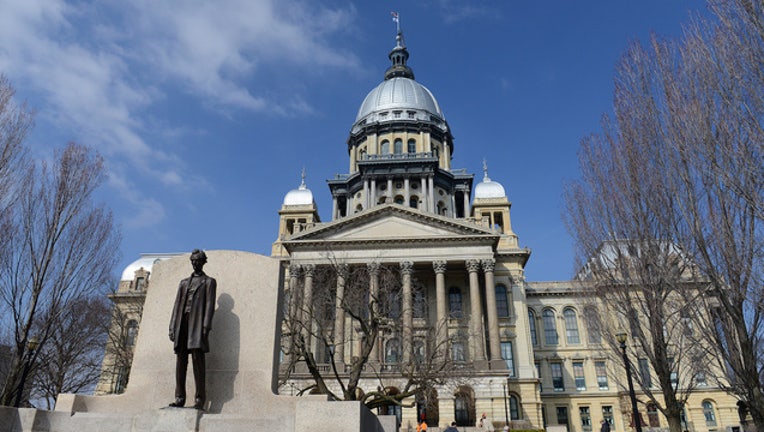 article
SPRINGFIELD, Ill. (AP) - Illinois' financial crisis is being handed off from one set of lawmakers to another this week -- a problem that, at 18 months, is the nation's longest-running budget stalemate.
The key players: The conservative businessman-turned-governor Bruce Rauner and Michael Madigan, the old-school Democratic House speaker whose decades at the helm has made him a Capitol institution.
The General Assembly being sworn in Wednesday is the 100th, a historic one marking the Prairie State's 2018 bicentennial. It has a steep climb ahead, although the Senate broke away this week with its own proposed solution to pulling the state out of billions of dollars of debt, restoring for thousands of vendors the ability to make payroll and returning social service programs to more than a million people.
But Rauner and Madigan remain so entrenched in their positions and some think the matter will not be resolved before the 2018 election, when voters have another crack at naming the governor.
Here's a look back at the beginning of the debacle and what might happen next:
------
THE GENESIS
The seeds of the battle were sown when Rauner, a wealthy private investor, began campaigning across the state in 2013, bucking a left-leaning, union-friendly electorate which hasn't voted for a GOP presidential candidate since 1988.
He pledged to open up the hood of government and retool its engine -- at extreme cost, if necessary.
In a March 2013 speech, he invoked former President Ronald Reagan's dismissal of striking air traffic controllers as a model for working government.
"Sort of have to do a do-over and shut things down for a little while," Rauner said.
But he stepped into the Statehouse just as the House and Senate elected near-historic Democratic majorities and ran head-on into Madigan, who began his career helping write the state's current Constitution and has served in the House since President Richard Nixon's first term. After ruling as House speaker for 32 of the past 34 years, he's gotten used to winning.
------
THE BATTLE
Rauner believes the state's businesses are overburdened by restrictive laws and union requirements, that voters have lost faith because of political scandal and that property taxes are choking homeowners. Since his inauguration in January 2015, he has insisted that a budget agreement -- and the income-tax hike likely necessary to fund state services -- be accompanied by restrictions on workers' compensation, union power, term limits for politicians and a fairer way of drawing legislative districts.
Democrats say no. Madigan has called Rauner's agenda "extreme," arguing it would hurt middle-class families and shouldn't be part of budget talks.
And that's where it has stood, with little variation since the no-budget era began July 1, 2015 -- the longest any state has gone at least since World War II.
Government has continued along, albeit slowly, because of court-ordered spending and temporary lawmaker appropriations, but people dependent on state-funded mental health treatment, elderly care, college grants and cancer screenings have suffered.
------
WHAT'S NEXT?
New names on the legislative roll call alone will mean little change. Democrats lost four seats and their veto-proof supermajority in the House. But that supermajority was fickle because of moderate party members who couldn't always vote in lockstep.
Frustrated by the seemingly interminable stare-down, the Senate tried to step out of the shadows this week. Senate Majority Leader John Cullerton and the Republican leader, Sen. Christine Radogno, negotiated a package of legislation that would raise the income tax from 3.75 percent to 4.95 percent, but also provide property tax relief and meet other Rauner desires.
The vote planned for Monday would have been symbolic because of the session's end on Tuesday, but it sputtered when Radogno couldn't muster Republicans. The pair promised to reintroduce the measures in the new Legislature.
------
WHEN WILL IT END?
In the early days of the standoff, those watching spoke in terms of weeks, then months. When 2016 rolled around, it became apparent that no one wanted to budge until after Election Day, when all the House and one-third of the Senate would face the voters.
But even before the polls opened, reality set in: In 2018, voters will choose a new governor.
Rauner recently contributed $50 million to his own campaign fund as he prepares to seek re-election. He'll have a Democratic opponent, but the real battle likely will be with Madigan.