New Navy Pier Ferris Wheel Opens May 27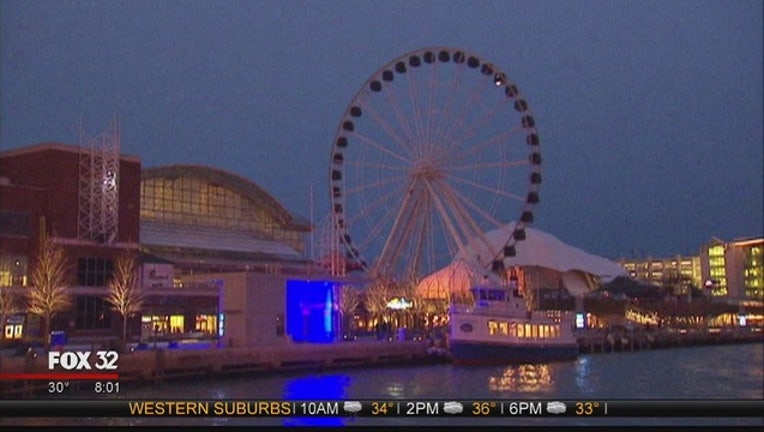 article
The new Navy Pier Ferris Wheel is ready to roll.
Pier officials announced Tuesday that the wheel will open to the public at noon on Friday, May 27.
It has been officially named the Centennial Ferris Wheel, since this year is the 100th anniversary of Navy Pier. Engineers say they've had to put it through some heavy duty testing to be sure it's safe and ready for passengers.

Tickets to the Ferris Wheel go on sale May 20. They are $15 per ride during the summer. But there are discounts for Illinois residents during the offseason, and there will be four free days this year.
The days to ride the Ferris Wheel free are: June 14, June 28, Aug. 9 and Aug. 23.
The new 196-foot Ferris wheel will stand 49 feet taller and fit up to 180 more passengers per ride than the previous Ferris wheel, which opened in 1995 and was removed in October.
Also this summer the pier will unveil a new entrance plaza, park and fountain. During the winter the fountain will become an ice skating rink. The southern dock of the pier has been redone to include open space. New bike share and bike parking options are nearby.