New OREO flavor: Strawberry Shortcake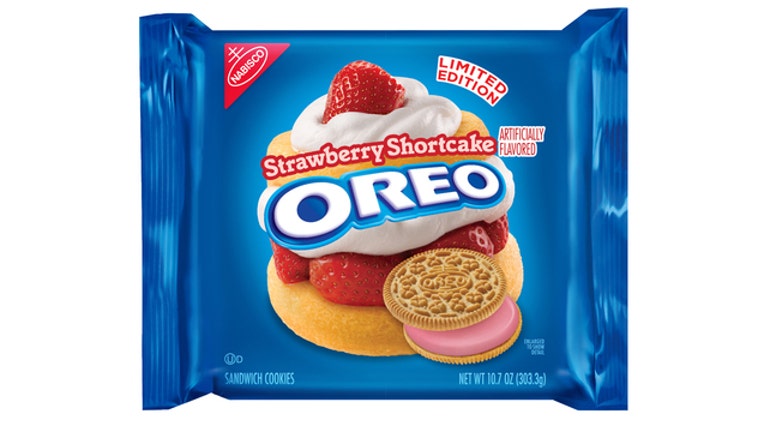 article
A new flavor of OREO is hitting store shelves soon.
Strawberry Shortcake OREOs are the latest new flavor of OREO to be released by Nabisco, but you'll only be able to find them at WalMart and only for a short time.
The new flavor is popping up at WalMarts beginning the week of April 4.
RELATED: Nabisco's new OREO flavor "Cinnamon Bun"
The strawberry-cream-filled vanilla cookies are "Limited Edition" only, and the company said they'd only be available while supplies last.
In January, Nabisco released the new Cinnamon Bun OREO and announced that the fan favorite Red Velvet OREOs would be a permanent fixture.