New video captures last time Illinois Navy sailor was seen before going missing
WAUKEGAN, Ill. - New video released Thursday shows the last time an Illinois sailor was seen before he was reported missing last week.
Seamus Gray, 21, was last seen in the early morning hours of Saturday, March 18, according to police. Gray, who is a member of the United States Navy and assigned to Naval Station Great Lakes in Lake County, did not report back at his assigned time of 2 a.m. that morning.
Last Friday night, Gray celebrated St. Patrick's Day at Ibiza Nightclub on Genesee Street in Waukegan. He left, then later returned around closing time, according to an attorney for the bar, but wasn't let back inside.
After being turned away, surveillance video released Thursday shows Gray speaking to a group of people while on his phone outside the bar. It's unclear if Gray knows the individuals he is seen with, but at one point, it appears there is an altercation, with Gray on the ground.
"We're aware of the video from outside of the bar, and our investigators are working with NCIS to identify people who might be on that video," said Deputy Chief Brian Mullen with the Waukegan Police Department.
Gray was last seen on video walking alone toward the intersection of Sheridan Road and Washington Street around 1:40 a.m.
SUBSCRIBE TO FOX 32 ON YOUTUBE
"We've sat with his mom yesterday for over three hours at our business with the detectives, went over all the footage," said Adrian Hernandez, Ibiza Nightclub manager.
Waukegan police and the Waukegan Fire Department have conducted an extensive search of the area.
"Overnight we received some more videos over here at the lakefront from some businesses at the marinas that were showing Seamus right on the water's edge so we focused our efforts on searching the water again today, we searched the water yesterday but we refocused it," Mullen said.
Search efforts from the air, on the ground, and in the water were unsuccessful Thursday.
Divers spent much of the day searching Waukegan Harbor and Lake Michigan. Officials used sonar technology and drones along with other resources during their efforts.
Crews also searched the beach and inland, but still, there were no signs of Gray.
Desperate for answers, Gray's mom who lives in Florida, traveled to Waukegan to take part in the search.
"I would like everybody's help to find my son," said Kerry Gray, who traveled from Florida after the Navy notified her about the disappearance of her son. "I'm here, I'm going through dumpsters looking for my son."
Gray's mother said he was supposed to play Xbox online with his 14-year-old brother later that night. She said it was unlike Gray to have no contact with his family this long.
"Our heart goes out to Seamus' family," said Robert Ritacca, attorney for Ibiza Nightclub. "It's been five days and [his mom] is up here and she, she deserves answers."
Loved ones say the young man 'lived for the Navy' and celebrated his 21st birthday just last month.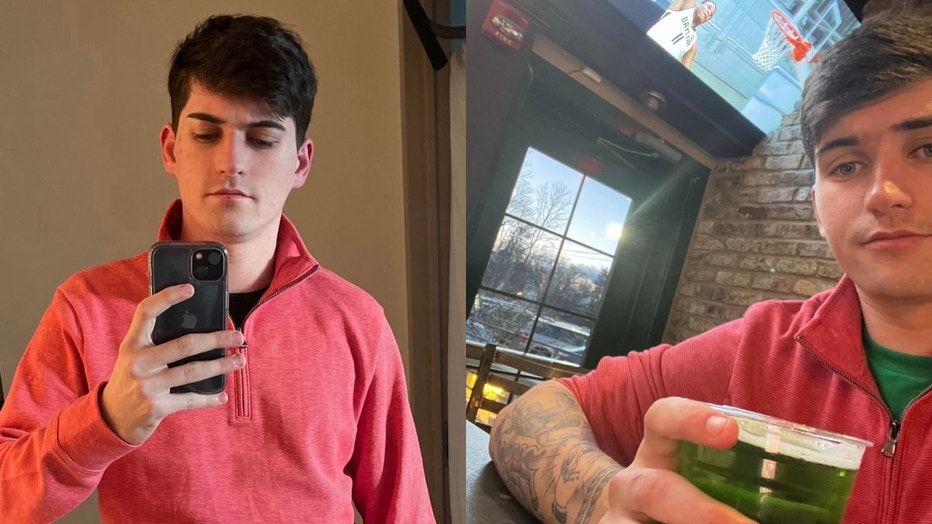 Seamus Gray | Waukegan Police Department
Thursday night in Jupiter, Florida, where Gray is from, a candlelight vigil was held at the local church he attends. There, friends and family gathered to pray for the sailor's return.
Search efforts are expected to continue in Waukegan on Friday, and police said they may bring in additional resources.
Gray was last seen wearing a light pink/red long-sleeve shirt and pants. He has multiple tattoos on his left arm and a script tattoo on his ribcage.
He is 6-foot-3, weighs 170 pounds, and has brown hair and blue eyes.
Anyone with information is urged to contact the Waukegan Police Department at 847-599-2673.
The Sun-Times Media Wire contributed to this report.