New York City cleanup crews gather 44 tons of confetti, paper hats, trash from Times Square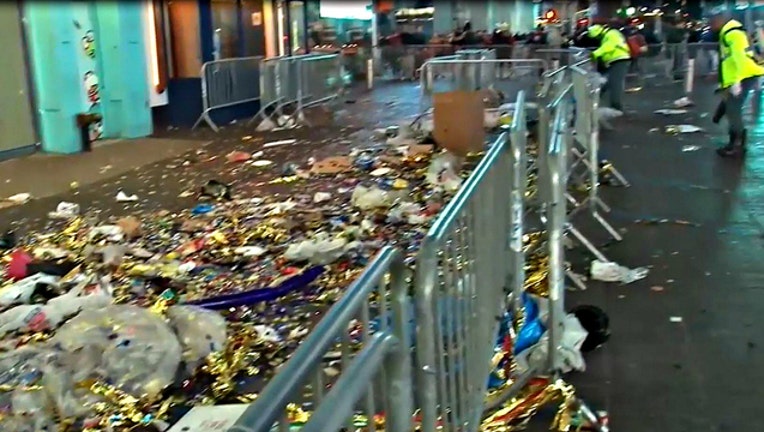 article
NEW YORK CITY (FOX 32 News) - What do you get when you bring a million people to the same neighborhood, and ask them to stand around for hours, drink a bunch and throw around confetti?

A big mess.

Crews spent all night cleaning the streets of Times Square in New York City. The 235 workers carried dozens of backpack blowers to gather up the confetti.

Last year, they collected 44 tons of debris.

By daylight, the streets were clean again.