No bond for man charged with Back of the Yards double homicide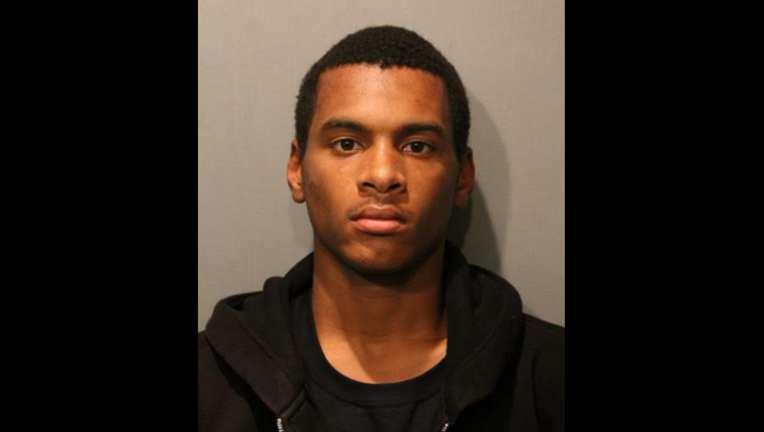 article
SUN-TIMES MEDIA WIRE - A South Side man who allegedly shot and killed two people in the Back of the Yards neighborhood last year — including a victim who had survived an earlier shooting broadcast live on Facebook — was ordered held without bail Thursday.
Lorenzo Parish, 19, was not only caught on video surveillance, but two witnesses he knew identified him as the shooter in the slayings Oct. 28, Cook County prosecutors alleged during Parish's bail hearing at the Leighton Criminal Courthouse.
Chiquita Ford and Brian Fields, both 30, were sitting in a parked vehicle about 10:30 p.m. at the station in the 1900 block of West Garfield when a gunman walked up and fired shots, striking her in the side and him in the chest, police and the Cook County medical examiner's office said. A second passenger sitting in the parked car suffered a graze wound, prosecutors said.
Ford and Fields were pronounced dead at the scene at 11:02 p.m., authorities said. Ford lived in the 1000 block of Hull Avenue in Westchester; Field was from the 7200 block of South Wolcott.
Parish was identified as the shooter and arrested about 2 p.m. Tuesday in Fort Worth, Texas, police said. He had been picked up by local law enforcement and held on a warrant in connection to the double homicide.
Parish lives in the 11500 block of South La Salle Street. He is a gang member, prosecutors said.
Fields was also a victim of Chicago's gun violence on March 31 in the West Englewood neighborhood.
At that time, Fields was using Facebook Live, which sends out a live video stream, while standing on the corner of 56th Street and Hoyne. He was chatting amiably about his visit to the city before gunshots sounded and the phone apparently tumbled from his hand, landing with the lens pointed to the sky — until the shooter steps over the phone and fires another dozen shots before stepping out of the frame.