No bond for man charged with killing pastor's son in West Ridge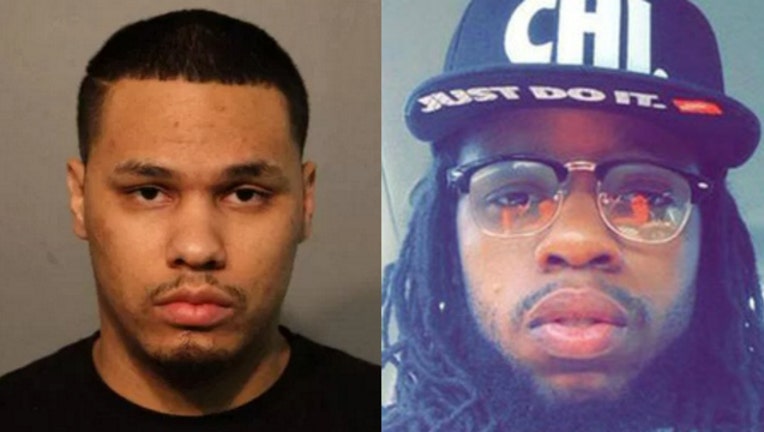 article
SUN-TIMES MEDIA WIRE - Abimbola Sheleru and a friend were leaving a party at Bombay Hall in the West Ridge neighborhood early in the morning of Nov. 20 when a man jumped out of a car and shot him multiple times.
On Wednesday, the alleged driver of that car, 29-year-old Nicholas Bradbury, was ordered held without bond by Judge Adam Bourgeois Jr., after being charged with first-degree murder for the death of the man known to friends as "Bim Diggity," according to Cook County court records.
Assistant State's Attorney Bryan Grissman said Sheleru, who lived less than a mile away in the 6100 block of North Hermitage in Edgewater, had just left the the banquet hall in the 2400 block of West Devon through the back door and was walking to his vehicle.
A witness said a dark-colored vehicle drove up to Sheleru's car and man got out of the passenger-side door, ran up to him and fired several times, Grissman said.
The shooter then ran back to the car and the driver, whom the witness recognized as Bradbury, drove out of the lot, court records show.
Police were called about 4:30 a.m. and found Sheleru lying in an alley, according to Chicago Police and the Cook County medical examiner's office. They also found 8 millimeter shell casings at the scene, prosecutors said.
Sheleru was taken to St. Francis Hospital in Evanston, where he was pronounced dead at 7:43 a.m., authorities said. An autopsy showed he died of multiple gunshot wounds.
The shooting was captured on video surveillance cameras from the Bombay Hall parking lot. Bradbury was arrested Dec. 6 at 3:50 p.m. in the 5300 block of North California by the Chicago Police Fugitive Apprehension Unit.
The son of a pastor, Sheleru, was the father of two children. Prosecutors said he had no known relationship with Bradbury.