No explosives found after bomb threat at Glendale Heights school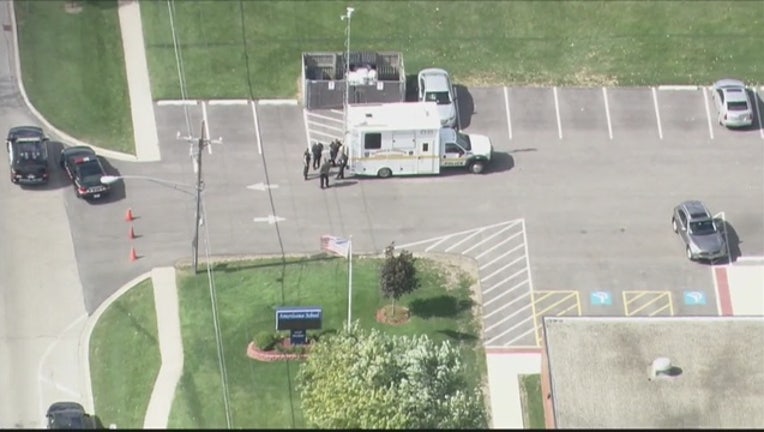 GLENDALE HEIGHTS, Ill. (STMW) - No explosives were located inside a west suburban school after students and staff were taken to another location following a bomb threat Thursday morning.
A search of Americana School at 1629 President St. in Glendale Heights by Glendale police, the Glenside Fire Department, DuPage County Bomb Squad, and an explosive detection K-9 from the U.S. Marshals Service, confirmed no explosives were inside, a statement from police said.
Queen Bee School District 16 announced all regularly scheduled classes will resume Friday.
Police received a report of a bomb threat about 7:40 a.m., when school was not yet in session. All teachers and students were taken to another location upon arrival, police said.
The school district contacted parents of affected students, saying they could be picked up at the offsite location. Those students who were not picked up stayed with their teachers at Glenside Middle School and were released at their normal time.