NWS issues heat advisory; may become Chicago's hottest day of the year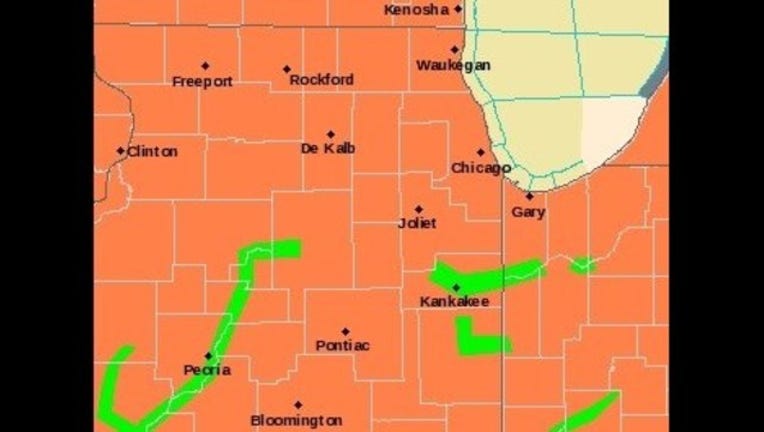 Saturday could become Chicago's hottest day of the year as the National Weather Service warns of dangerously muggy temperatures across northern Illinois.
The temperature was roughly 85 degrees in the city at 10:20 a.m., but that could actually feel like 100 to 105 degrees with the heat index, said National Weather Service meteorologist Gino Izzi.
Friday and June 10 tied for the hottest days of the year, measuring in at a balmy 92 degrees, Izzi said. Saturday could beat that — the weather service expects the high to reach 96 degrees.
The highest temperature recorded for July 18 was 100 degrees in 1946, Izzi said.
The heat advisory, set to last until 8 p.m., was issued for all of northern Illinois. It warns that the combination of heat and humidity will create "oppressive" conditions that could cause heat-related illnesses. Elderly people and those with pre-existing sicknesses should be careful and stay inside as much as possible.
Even though it's "not exactly jacket weather," Izzi said temperatures were cooler than expected Saturday morning because of a lake effect breeze and an outflow of air from a storm in Wisconsin.
There is a 50 percent chance thunderstorms will hit the area between Saturday afternoon and evening, according to the weather service.
Sunday may also have storms, but the day is expected to be cooler with a high of 88 degrees and a low of 68, the weather service said.