Off-duty firefighter spots house on fire in northwest suburban Elgin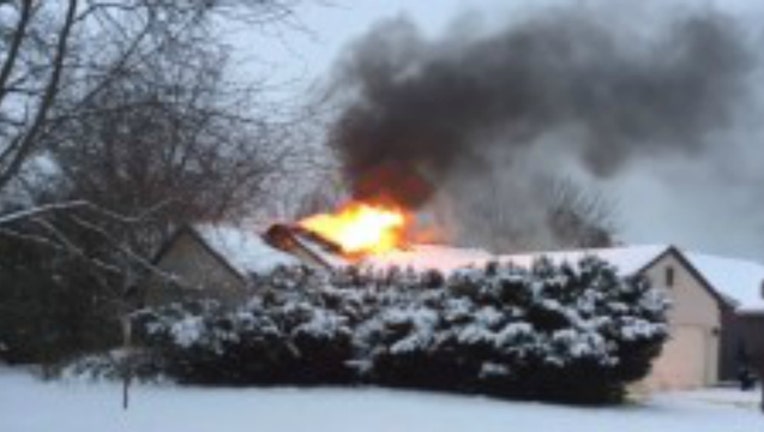 ELGIN (Sun-Times Media Wire) - A Sunday morning fire at a home in northwest suburban Elgin went unnoticed until it was spotted by an off-duty firefighter.
Crews responded at 7:18 a.m. to the house fire in the 100 block of Longford Drive, according to the Elgin Fire Department. The fire was reported by an off-duty Hoffman Estates firefighter who drove by the house on his way to work. He called in the fire and notified a person inside the home and got him to safety.
The fire was coming through the roof when crews arrived, the department said. Flames were brought under control within 11 minutes.
Damage cause by the blaze was estimated at $50,000, the department said. The building was determined to be unsafe due to fire, smoke and water damage. The cause of the fire was still under investigation Sunday evening.
No injuries were reported and a cat was also rescued from the home, the department said.