Officials: Microburst causes Rosemont dome collapse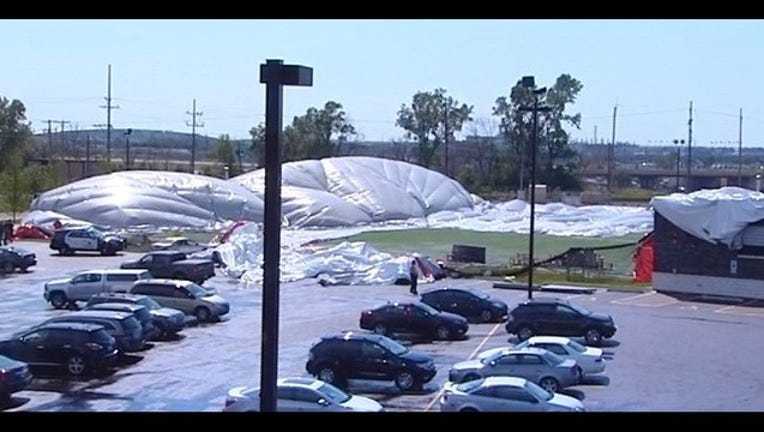 article
A microburst caused a sports dome to collapse in northwest suburban Rosemont as severe storms tore though the Chicago area Sunday afternoon, officials said.
About 2:45 p.m., strong winds ripped a hole in the Dome at the Ballpark, 27 Jennie Finch Way, according to Rosemont police and city spokesman Gary Mack.
A youth softball clinic had just finished and no one was inside, Mack said. No one was hurt.
The dome, a poly-vinyl structure supported by fans, housed two softball fields and was about two years old, Mack said. Engineers would be at the scene Monday assessing the damage and evaluating how it collapsed.
A National Weather Service forecaster could not immediately confirm a microburst occurred in Rosemont but said conditions would have been favorable about that time.
About 38,000 ComEd customers were without power across the Chicago area after a stormy Sunday afternoon.