Outrage ensues after governor names May 23 'Beyonce Day'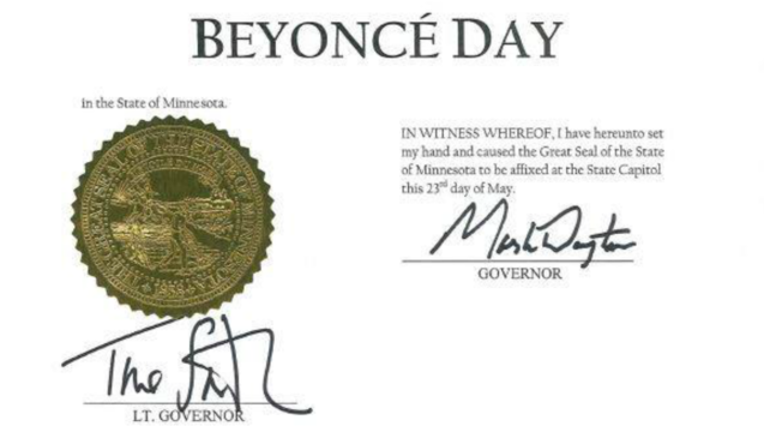 article
FOX NEWS - Minnesota Gov. Mark Dayton and Lt. Gov. Tina Smith proclaimed Monday, May 23, 2016, to be "Beyoncé Day" in The North Star State.
"Beyoncé has influenced many Minnesota girls and women with the powerful, positive messages in her music, and her impact and success have been widely-recognized," Dayton's office said of the honorary day, which coincided with Beyoncé's concert at Minneapolis' TCF Bank Stadium.
Many Minnesotans, however, were none too pleased about "Beyoncé Day"...
When Fox 9 posted the story to their Facebook page, social media users loudly voiced their thoughts on the matter, complaining about everything from Beyoncé's alleged anti-law enforcement messaging to a lack of respect being shown to Minnesota native Prince.