Paris Sadler pleads guilty to shooting Chicago cop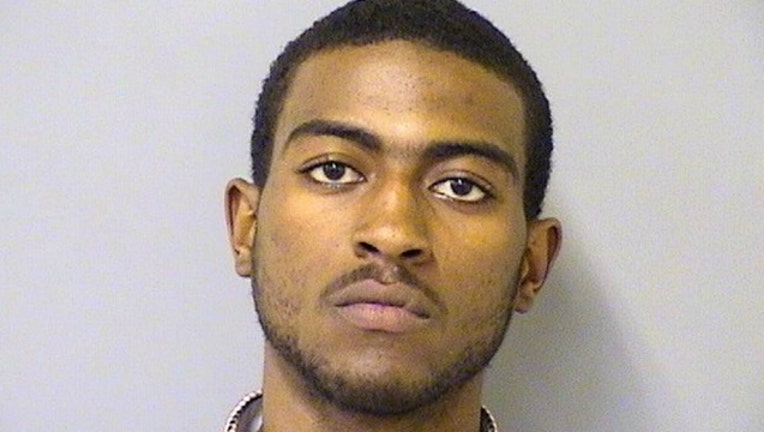 article
CHICAGO (Sun-Times Media Wire) - Paris Sadler's attorneys spent days arguing why his arrest for shooting a Chicago Police officer should be thrown out and why the .38-caliber handgun found in his South Side home should not be allowed at trial because the weapon was unearthed in an illegal search.
Through the arduous pretrial stages, which exposed controversial tactics used by authorities, a veteran prosecutor was fired for allegedly lying when he testified in an evidentiary hearing against Sadler.
But before Sadler, 24, was given the chance to prove his innocence to a jury, he decided on Wednesday to plead guilty to shooting and seriously injuring Chicago Police Officer Del Pearson, the Chicago Sun-Times is reporting.
Cook County prosecutors and assistant public defenders were in the midst of preparing jurors' questionnaires for Sadler's trial when he opted to admit his role in the 2012 crime.
Judge Thaddeus Wilson on Thursday is expected to sentence Sadler to 25 years in prison for attempted murder.
Veteran prosecutor Joseph Lattanzio was fired in September, a month after he testified that he had made no changes to a statement he took from Sadler's mother the day after the shooting, only to have defense attorneys present a recording of her interview that she had made with a tablet computer hidden in her purse.
The mother, Talaina Cureton, said she never allowed police to search her home.
State's Attorney Anita Alvarez, at the time, said she was "appalled … livid … outraged" by Lattanzio's conduct.
Despite the series of hearings and controversy, Wilson, in December, ruled that the evidence should be allowed at trial since there is no proof that Cureton was telling the truth.
Cureton said that her tablet had a recording of her telling Lattanzio that she asked police for a lawyer before they searched her home. But no video exists.
"… Things aren't that simple, as the defendant fails to take into account the possibility that both of these individuals might be lying, shading the truth, or 'misremembering' the facts," Wilson wrote in his 53-page ruling.
Sadler shot Pearson, a South Chicago District officer, twice as the officer chased him down an alley near the 8500 block of South Kingston, prosecutors said.
One of bullets struck Pearson's bulletproof vest; the other hit an artery in his shoulder.
Pearson, a married father of two, nearly bled to death after the March 19, 2012 incident.
Pearson and other officers had stopped to question Sadler and others for a possible curfew violation when Sadler ran away.
Sadler tried to escape into a friend's home but the buddy wouldn't open the door; Sadler then turned around and shot Pearson, authorities said at the time.
Wilson set Sadler's bail at $1 million late last year when his defense attorney, Ashley Shambley, mentioned to the judge that it was unfathomable that her client was being held without bond while Chicago Police Officer Jason Van Dyke was given $1.5 million bail for a shooting in which a civilian died.