PAWS Chicago at capacity, in urgent need of foster families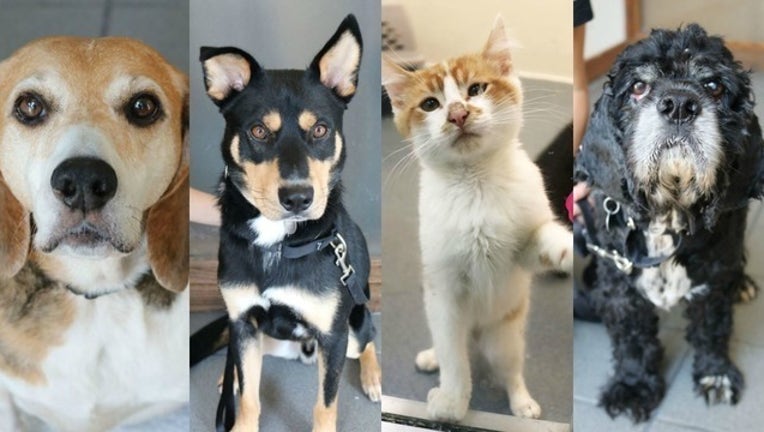 article
CHICAGO (FOX 32 News) - One of Chicago's pet shelters needs your help. PAWS Chicago urgently needs adopters and foster families.
The PAWS medical Center, located at 3516 W. 26th Street, is at capacity with animals receiving medical treatment and running out of space.
"We are in urgent need of foster families to step up and provide a loving temporary home for our dogs, cats, puppies and kittens, which will in turn make space available for us to save more lives," said PAWS Chicago Director of Animal Operations, Stacy Price.
PAWS Chicago is the city's largest "no kill" animal shelter.
"Our transfer partners are desperately reaching out to us and we simply don't have the capacity to take on more animals without the support of our foster families and adopters."
To help free up space, PAWS is waiving adoption fees this weekend for cats and dogs who have been there the longest.
PAWS says that all experience levels are welcome to become a foster family to animals like:
Padma, Parson & Percival, three Beagle mix puppies looking for a two-week foster home while they await test results
Lopez, Lilo & Labby, three 2-month-old kittens recovering from upper respiratory infections
Gabby & Gino, 4-month-old kittens in need a short-term foster home until they are old enough to receive their second round of vaccinations
Johnny, a 6-year-old Lab/Beagle mix receiving treatment for heartworm
Baron, a 1-year-old Labrador Retriever found on the streets of Chicago limping, in need of a foster home with no stairs
Pluto, a 3-year-old Black Mouth Cur Hound mix, and his best pal Milan, a 9-month-old Chihuahua mix who are looking for a foster home together while Pluto undergoes heartworm treatment
Orlon, a 6-year-old orange tabby who is stressed by the hustle and bustle of the busy shelter life and would like a quiet foster home to relax as he recovers from an upper respiratory infection
If you would are interested in becoming a foster family, visit PAWS Chicago to learn more. You may also email PAWS Chicago or fill out the PAWS Chicago foster application form.