Pennsylvania woman stunned by $284 billion electric bill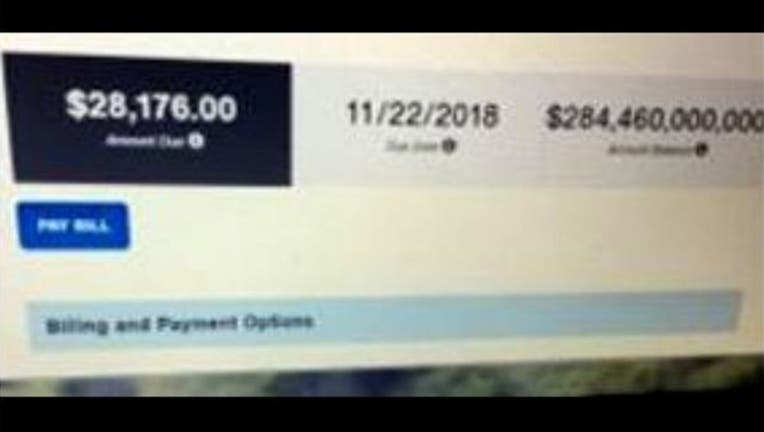 article
(FoxNews.com) - A Pennsylvania utility customer got the shock of her life after checking on her monthly electric bill and seeing that she owed $284 billion.
"My eyes just about popped out of my head," Erie homeowner Mary Horomanski, 58, told the Erie Times-News. "We had put up Christmas lights and I wondered if we had put them up wrong."
Horomanski checked her account statement online earlier this month and saw that she was being zapped for $284,460,000,000 by Penelec, her electric provider.
She was told she had until November 2018 to pay the entire amount. Her first payment for December was only $28,156.
After a call from Horomanki's son, Penelec fixed the statement to show that the actual balance was $284.46, the paper reported.
Penelec spokesman Mark Durbin said somehow the decimal point was in the wrong spot.
"I can't recall ever seeing a bill for billions of dollars," Durbin told the paper. "We appreciate the customer's willingness to reach out to us about the mistake."
Horomanski told her son she had a better idea for a Christmas gift after she saw the $284 billion bill, according to the paper.
"I told him I want a heart monitor," she said.
More on FoxNews.com.