Percent of American workers quitting their jobs highest in 17 years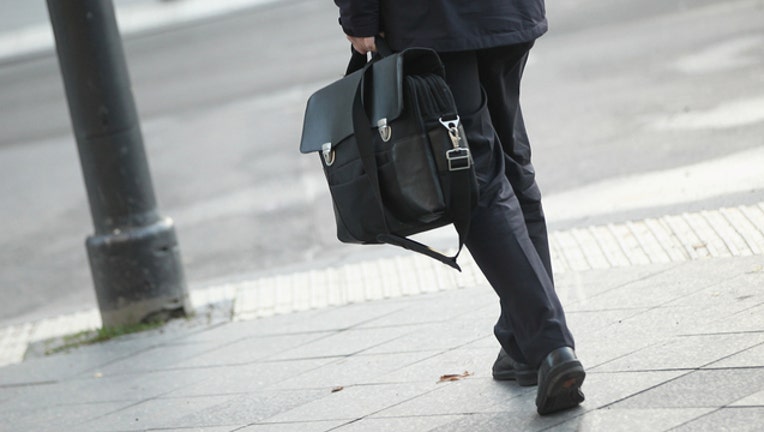 article
WASHINGTON - The proportion of American workers that quit their jobs in May reached the highest level in 17 years, a sign that more people are confident they can find a new job, likely at higher pay.
Businesses also advertised fewer jobs in May than the previous month, but the tally of open positions outnumbered the ranks of the unemployed for only the second time in the past two decades, the Labor Department said Tuesday.
The figures reflect a strong job market driven by optimistic employers seeking to expand their workforces. Last week's jobs report showed that businesses hired workers at a healthy pace and the unemployment rate remained very low, at 4 percent.
The percentage of workers quitting their jobs reached 2.4 percent in May, the highest level since April 2001. More quits are a sign of a strong job market because workers typically leave jobs for a new one that pays more. Workers who switch jobs see larger raises than those who stay in the same position, government data shows.
There were 6.64 million available jobs in May, down 3 percent from April's figure of 6.84 million, which was the most in the nearly two decades that records have been kept. At the same time, there were just 6 million unemployed people in May.
Nick Bunker, an economist at the job-listing website Indeed, calculates that there are now just 0.91 unemployed workers for each available job, also the lowest on record.
The need to compete for such a small pool of workers should force companies to raise pay in order to fill their open jobs, yet pay gains remain modest.
In June, average hourly earnings rose just 2.7 percent compared with a year earlier. That remains below the roughly 4 percent annual gains that are typical of a healthy economy.
Faced with more open jobs than there are unemployed workers, businesses are becoming a bit less selective in their hiring, said Josh Howarth, president of the mid-Atlantic district for staffing firm Robert Half International.
"Companies are slowly but surely realizing that they have no choice but to be more flexible," he said. If an applicant fits with a company's culture and is highly motivated to learn, businesses are now more willing to train new hires to help them gain needed skills.
For example, one Robert Half client, a manufacturing firm in New York state, wanted to hire an accountant that could use software by the German company SAP. Maureen Carrig, a Robert Half spokeswoman, said the company warned its client that it would be difficult to find that skill, especially where the company was located.
The job sat open for three months until the firm relented and agreed to hire someone without SAP skills. The job was then quickly filled, Carrig said.
Still, Howarth said companies are moving more slowly than they did in the last strong job market, in the late 1990s. That likely reflects a lingering caution leftover from the Great Recession, he said.
"Hiring processes have become longer and more thorough" in the past two decades, with more background checks and other steps. "That's why you see so many positions not getting filled."