Peyton Manning writes touching note to family of teenage fan killed by drunk driver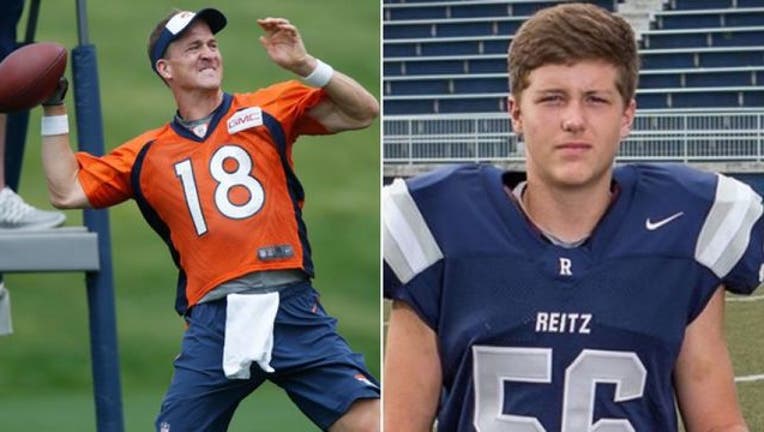 article
(FOX News) - A heartfelt letter from superstar quarterback Peyton Manning scored big with the family of one of his biggest fans, a teenager killed in March by a drunk driver.
The grandmother of Logan Brown, who was just 15 when he was killed in Evansville, Ind., hen he died, said the Denver Broncos' signal caller blew her away when he replied to a letter she wrote to the team telling the story of her grandson. She wanted Manning, who played most of his career with the Indianapolis Colts, to know he had lost a true fan, WFIE reports.
"As a grandmother I felt like I should let Peyton know this young man idolized him and what he meant in his life," Gayle Ricketts told the station.
Manning sent Ricketts a handwritten letter earlier this month, around the time of Logan's birthday, saying he was honored by Logan's admiration. Along with the note, the future Hall of Famer included an autographed picture.