PHOTO: NC Deputy prays with two young kids before every shift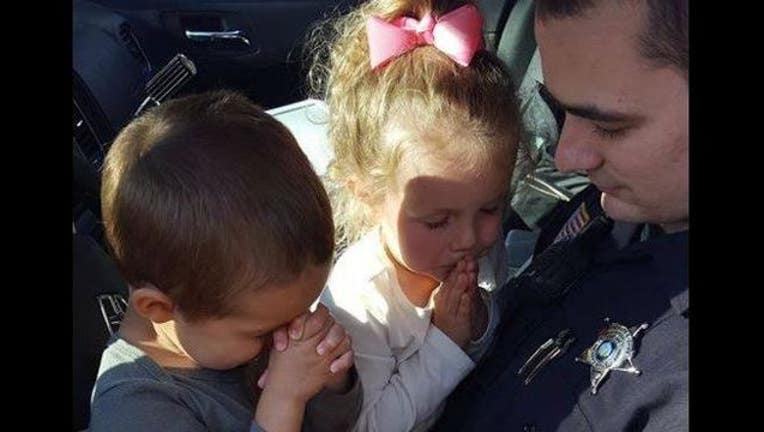 article
(FOX NEWS) - A powerful image of a North Carolina sheriff's deputy praying with his two young kids is circulating online.
Cleveland County Deputy Jordan Perkins and his family joined Fox and Friends Weekend Sunday morning to share why prayer is such a big part of their lives.
Perkins said he and his wife are teaching their son and daughter, Mason and Maya, to pray several times a day.
"Like the Bible says, when you raise up kids in the way of Lord when they're young, then they won't stray from it when they're older," he said. "We keep them in the church as much as possible."
Perkins' wife, Kelsie Nicole, said they try to share a moment of prayer every time he heads out to work.