PHOTO: Stranger calms young mom's crying baby on plane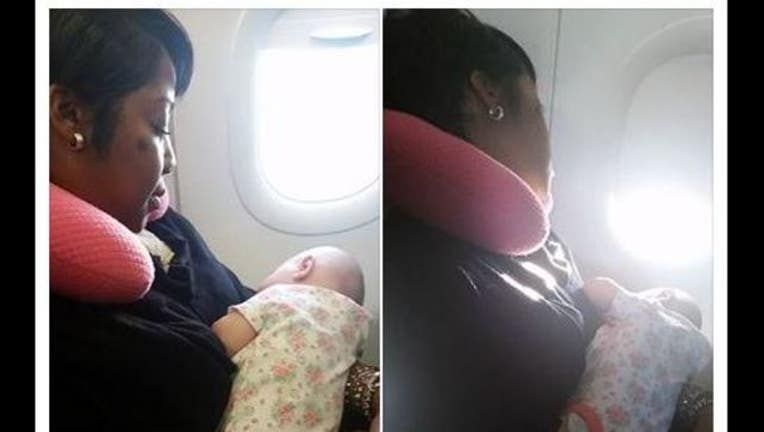 article
(FOX News) - Any parent knows that air travel with a baby can turn into a harrowing experience. A crying baby can also be exasperating for other passengers.
Maybe that's why this encounter between a young Michigan mom and a very understanding stranger is quickly going viral.
Rebekka Garvison explained on Facebook that when she boarded her flight from Chicago to Atlanta with her baby daughter, Rylee, she was seated next to a couple who obviously appeared "annoyed."
So the flight attendant allowed her to move into a row that had two empty seats next to Nyfesha Miller, who was seated by the window.