Parents of teen injured in plane crash on I-355: 'She just closed her eyes, hoped for the best'
NEW LENOX, Ill. - A small plane made an emergency landing on I-355 Thursday morning near New Lenox.
The small white Beechcraft plane landed in the southbound lanes of I-355 due to "unknown" mechanical issues, Illinois State Police said.
Four passengers suffered non-life-threatening injuries in the landing.
The passengers, a 15-year-old girl and two women, 19 and 20, were taken to Silver Cross Hospital in New Lenox for evaluation, state police said. The pilot, 39, was also taken to the same hospital for neck pain.
Michele McKim and Tom Sanford's 19-year-old daughter Kirstyn was one of four people on board.
"She said she just closed her eyes and hoped for the best," McKim said.
"Hugged her best friend and told her she loved her," Sanford added.
The plane took off from Lewis University Airport. The plane was in the air for about five minutes, according to FlightAware, which tracks flights.
"Unreal. I took a drive and saw the plane. It's just, that he could land like he did. He's a hero," Sanford said.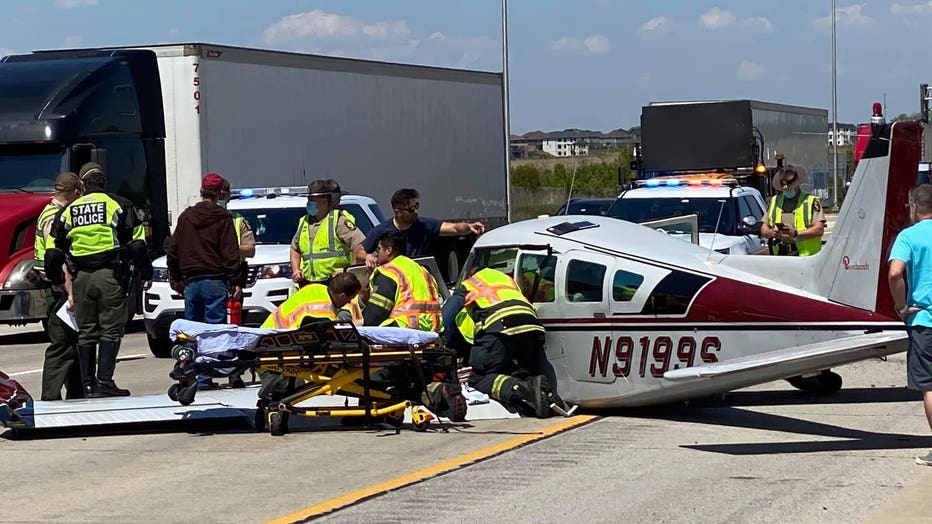 "He definitely saved all their lives, that's for sure," McKim said.
The pair says the pilot is a family friend who also brought along his 20 and 15-year-old daughters. The group was headed for a day trip to Indianapolis for lunch and planned to return in the evening.
The 15-year-old girl was not seriously hurt. The other three all suffered spine and back injuries.
"She's in a lot of pain," the parents said. "She has a broken back. Going to take some time to figure it out with the specialist."
Both the Illinois state police and NTSB are investigating.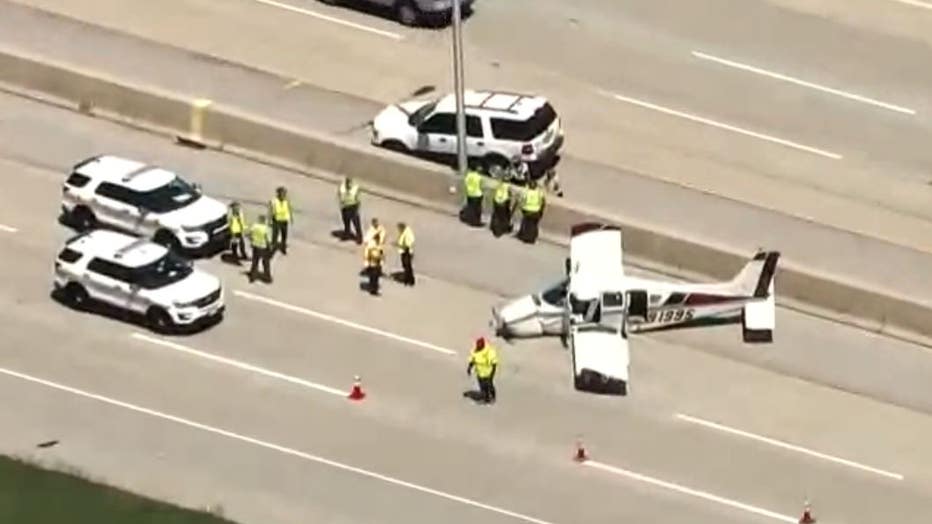 "Very thankful. She definitely had somebody looking over her. All four of them. They're all lucky to be alive," the parents said.
All southbound lanes of I-355 reopened about 3:30 p.m.
FAA records show the plane is owned by Prestige Worldwide Aviation, which flies out of Lewis. A manager reached by phone declined to comment.
Sun-Times Media Wire contributed to this report.