Police: 2 people charged after disabled child found living in 'filth'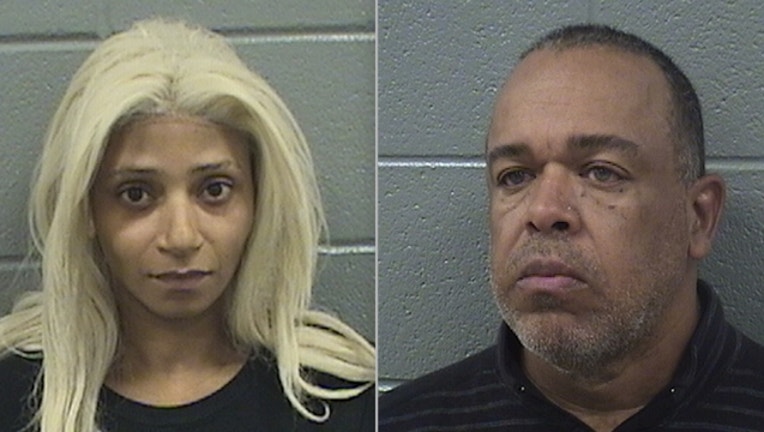 article
SUN TIMES MEDIA WIRE - Two people have been charged with locking a disabled child in a bedroom with no lights after officers performing a well-being check in the south suburban Blue Island home found nine children living in "filth," according to Blue Island police.
Charles A. Hopkins, 59, and Marinda Y. Hicks, 38, both face multiple charges of abuse and neglect of the nine children after a Dwight D. Eisenhower High School teacher requested on Oct. 24 that police conduct a well-being check at the home, police said.
Officers visited the student's home in the 1800 block of West Vermont Street, where they smelled "a pungent oder from the filth inside" and saw what they believed was urine and fecal matter on the carpet and bedding, police said.
The home also had a small amount of food, sticky floors, dirty dishes and a collapsing roof, police said. There were also just five beds for the nine children and two adults to use.
The officers also found a bedroom with metal bars and wood secured to its windows and doors "to prevent escape," police said. The room had a toilet, a mattress on the floor and no working lights.
Officers learned during the investigation that the disabled child was locked in the bedroom while her father left for work, police said.
The city's building department was called and authorities determined the home was unfit to live in due to "unsanitary conditions," police said.
The nine children were placed into protective custody and officers "immediately began working with the Department of Children and Family Services," police said.
Court information for Hopkins and Hicks was not available.