Police: Endangered Green Oaks woman missing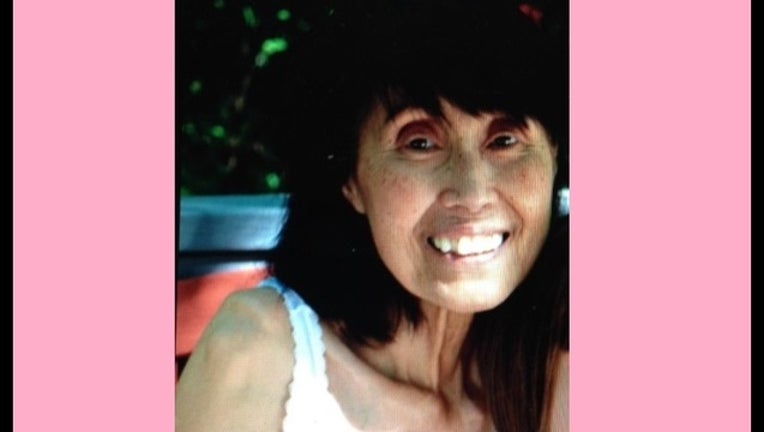 article
GREEN OAKS (STMW) - Police are searching for an endangered 77-year-old woman who went missing around 8:30 a.m. Monday morning in suburban Green Oaks, Lake County police said.
Mitsuko Washinushi, who also goes by "Mikka," suffers from Alzheimer's disease along with other medical conditions and does not drive, police said.
Police said Washinushi was last seen by her family inside her home in the 1800 block of White Fence Lane before they left for a morning appointment. When they returned around noon she was no longer there.
An individual matching Washinushi's description was spotted around 2:00 p.m. walking on foot near North River Road and Guerin Road in unincorporated Libertyville, police said.
Police said Washinushi walks with a limp and is slightly hunched.
She is also described as 5-foot-3, 105 pounds, with brown eyes and black hair. When last seen she was wearing a light blue or white sweater, black leggings and grey/blue tennis shoes, police said.
Anyone with information should call Lake County Sheriff's Office at, (847) 377-4180.