Police: Man massages teen's back at airport, hands him money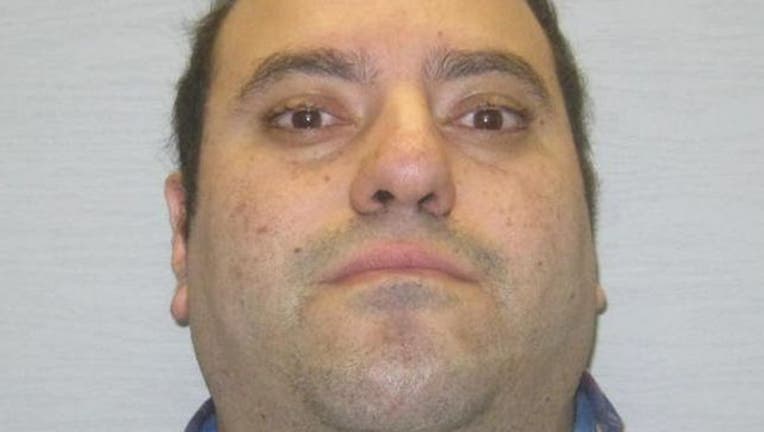 (FoxNews.com) - A Washington man who allegedly massaged a teenage boy's back without his permission at a New Jersey airport and handed him a note with money inside is facing child endangerment charges.
Port Authority police said Sherwin Shayegan touched the 14-year-old at a luggage carousel in Newark Liberty International Airport around 3:10 p.m. Friday and gave him a note that stated, "This is money for letting me give you a massage. Thank you," along with an enclosed $10 bill.
Authorities said the note also included "alarming content," but didn't provide further details.
Investigators tracked the 34-year-old Bothell, Wash., man to a hotel near the airport. They said he had "disturbing notes" and money in envelopes with the names of various airports in the United States written on them.
It wasn't known Saturday if Shayegan has retained an attorney.
Shayegan has built a reputation around his Washington state home. Since 2008, schools in at least five western states had been warned about the man who routinely shows up at high school sports games and convinces athletes to give him piggyback ride, the New York Daily News reports.
The alleged "piggyback bandit," as the news site refers to him, reportedly showed up at school sporting events wearing a jersey and pretends to be a team volunteer. Shayegan offered players massages during the games and has been known to jump on players' backs after they shower, NYDN reports.
Shayegan has been banned from schools throughout the North and West – North Dakota, Minnesota, Montana, Washington and Oregon, officials said.
"He makes himself appear as if he's limited or handicapped. I think he plays an empathy card, so to speak," Jim Haussler, activities director for the Bismarck, N.D., public schools, told The Associated Press. "It's a little creepy. Well, a lot creepy is more like it."
Shayegan was arrested in 2011 on assault charges for jumping onto two soccer players. He was ordered to pay a $730 fine and given a yearlong suspended jail sentence.
More on FoxNews.com.
The Associated Press contributed to this report.