Police: Man on cocaine drove 104 mph before crashing into suburban PD building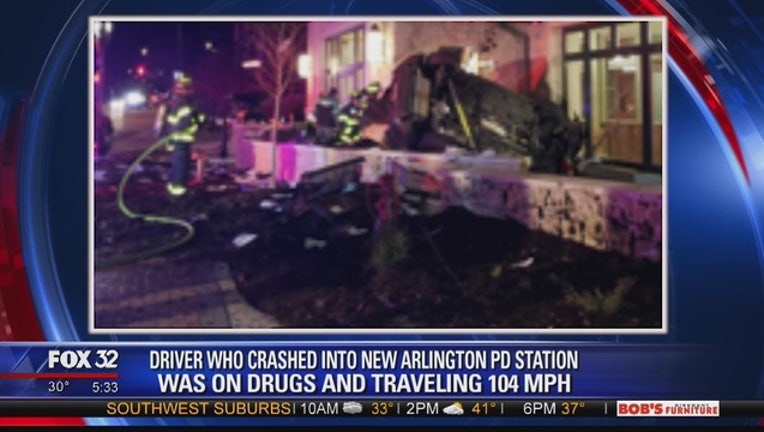 article
SUN TIMES MEDIA WIRE - The driver found trapped inside his car after striking a police building Sunday evening in northwest suburban Arlington Heights is being accused of doing drugs before the crash.
The 44-year-old man, whose name was not released, faces charges of reckless driving and driving under the influence of drugs, as well as multiple traffic citations, following the Nov. 11 crash, according to a Thursday statement from Arlington Heights police.
At 5:28 p.m., officers were called to their new police facility, 200 E. Sigwalt St., to respond to a single vehicle crash there, police said. First responders pulled the driver out of his vehicle and took him to Northwest Community Hospital in critical condition. His condition improved to fair on Thursday.
Investigators initially said he was a resident of Brookhaven, Georgia, but determined later he moved to Arlington Heights this August.
Officers also now believe the car, a black 2015 Volkswagen GTI, was traveling west on David Street at 104 miles per hour when it struck a curb, police said. It flipped and careened west on Sigwalt Street until it struck the front of the police facility.
Drugs, including cocaine and possibly prescription drugs, were a factor in his crash, which officers believe was unintentional, police said. The date of completion for the police building's construction was slightly delayed.