Police: One person dies in Garfield Ridge car accident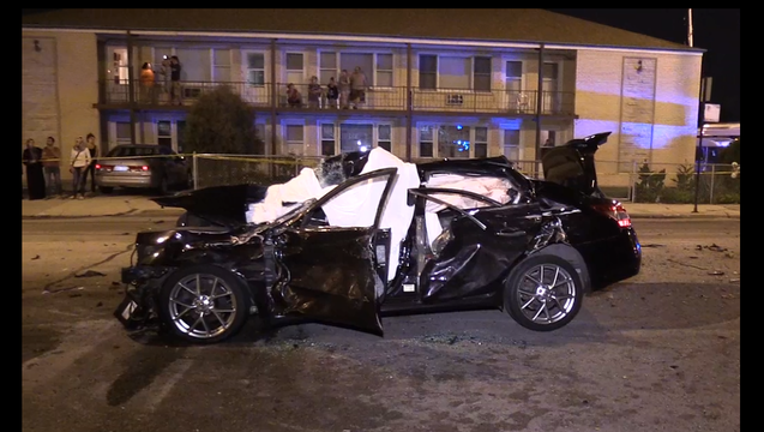 article
CHICAGO (STMW) - A man was killed in a multi-vehicle crash Thursday afternoon in the Garfield Ridge neighborhood on the Southwest Side.
Brandon Wolf, 29, was driving a 2010 Nissan Maxima northbound on Austin approaching Archer about 4:10 p.m. when the car hit several parked vehicles, according to Chicago Police and the Cook County medical examiner's office.
The Maxima then sideswiped one vehicle in traffic and rear-ended a 2011 Cadillac that was stopped in traffic on Austin at Archer, police said. As a result of the crash, the Cadillac was pushed forward and rear-ended a 2010 Chevrolet SUV.
Wolf, who lived in the 3200 block of West Hirsch, was pronounced dead at the scene, authorities said.
Two men from the Cadillac–the 43-year-old driver and a 42-year-old passenger–and the 37-year-old woman driving the Chevrolet were treated at hospitals for minor, non-life-threatening injuries before being released, police said.
The crash remains under investigation by the Major Accidents Investigation Unit.