Police raid homes in hunt for 3rd Brussels suspect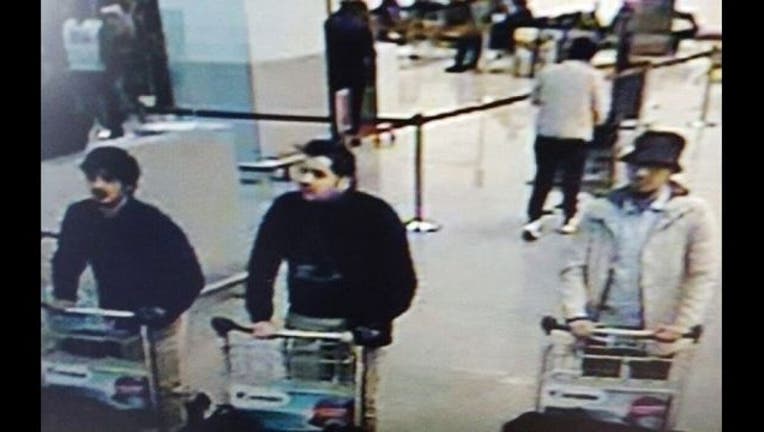 article
BRUSSELS (FOX News) - Police raided homes throughout Belgium Tuesday afternoon in a desperate manhunt for a third suspect believed to have survived the morning's coordinated bombings in Brussels, where at least 31 people were killed and more than 180 were injured.
As ISIS claimed credit for the twin, rush-hour attacks, one at Zaventem Airport and the other at a Metro station near European Union headquarters, authorities carried out raids in the capital and in Antwerp that turned up what may be key evidence.
The search of a house in the Brussels neighborhood of Schaerbeek "led to the discovery of an explosive device containing, among other things, nails," said a Belgian federal prosecutor. Also in the home were chemical products and an ISIS flag, according to The Associated Press.
Belgian authorities released a photo that showed three men pushing carts in the airport, prior to reaching security checkpoints. In the image, two men on the left are each wearing dark clothing with a black glove on their left hands, which authorities believe could have been worn to hide suicide vest ignition devices.
A third man, seen on the right side of the photo and wearing lighter clothing, no glove and a hat, was the subject of a manhunt after officials said he was seen fleeing the airport following the bombing. It was not clear what role he may have played, but authorities said he is suspected of working with the suicide bombers.