Police react as Chicago gun violence spills onto expressways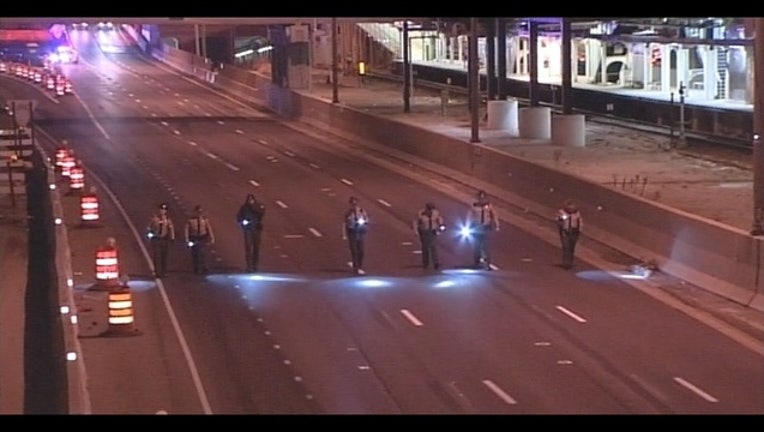 article
CHICAGO (AP) - The violence gripping many Chicago neighborhoods is apparently spilling onto its roads, and police will be out in force over Memorial Day weekend amid a spike in expressway shootings.
There have already been 20 shootings on area expressways this year, compared with 12 over the same period of 2015. Illinois State Police Director Leo Schmitz said at a news conference Thursday that he would be sending out more troopers in marked and unmarked vehicles over the holiday weekend and would have planes overhead ready to radio down about signs of gun violence.
The Chicago Police Department said it will dispatch detectives to every expressway shooting scene to assist state troopers in their investigations - an acknowledgment that gangs are taking their violent clashes from the city streets to the expressways.
"A lot of these expressway shootings go from verbal confrontations that happen inside the city and then the folks involved get on the expressways and go after each other," said Police Superintendent Eddie Johnson.
Schmitz, who said the two departments will step up efforts to exchange information about their investigations, agreed that the rise in shooting incidents on the expressways is tied to the gang violence that plagues parts of the city. And the numbers mirror what has gone on in Chicago, where the police department had registered 232 homicides and 1,167 shooting incidents in 2016 as of Thursday, compared to 153 homicides and 772 shooting incidents over the same period of last year.
The rise in expressway shootings isn't unique to Chicago. Just this week, five Northern California mayors called on the governor to install surveillance cameras on freeways after a spate of more than two dozen shootings since November in which four people were killed and 12 were injured.
This weekend will be a test for the state police and Johnson, who was sworn in last month to head Chicago's beleaguered police force.
Last year, the Memorial Day weekend ended with 14 homicides, which was one more than the total of the two previous years combined. And the 48 shooting incidents matched the combined total of the previous two years.