Popeyes adds strawberry biscuits to the menu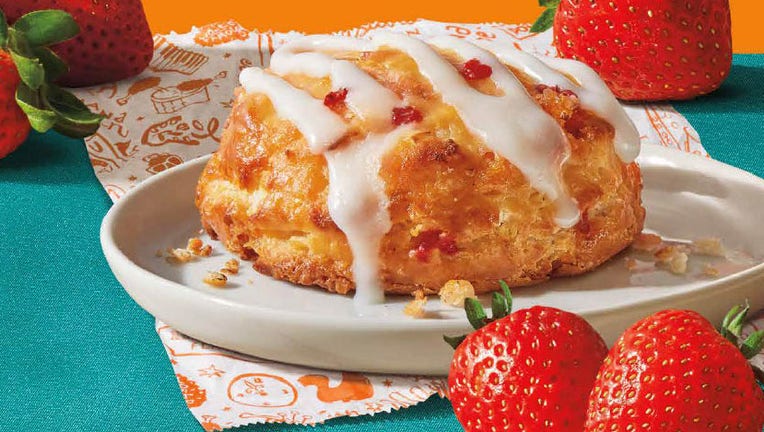 article
MIAMI - Popeyes is putting on twist one of its most popular menu items: the biscuit.
The fast-food chain is rolling out its new Strawberry Biscuits. They're available nationwide at participating locations starting at $1.79 each or two biscuits for $2.99 or four biscuits for just $5.39. 
"The new Strawberry Biscuits balance sweet and salty flavors with the brand's classic buttery biscuits filled with fruity strawberry bits and topped with creamy icing," the company said in a news release. 
RELATED: Dunkin' adds breakfast tacos to US menus nationwide
"We are thrilled to introduce the latest culinary creation to our dessert menu, the irresistible Strawberry Biscuits," Amy Alarcon, Vice President of Culinary Innovation, said. "The perfect combination of our classic, buttery biscuits and the flavor of ripe, fruity strawberries, Strawberry Biscuits offer a delicious touch of sweetness to any meal."
The restaurant is also rolling out a new Family Feast Meal and will put the Big Box back on the menu.
This story was reported from Los Angeles.