Portillo's offering slice of chocolate cake for 54 cents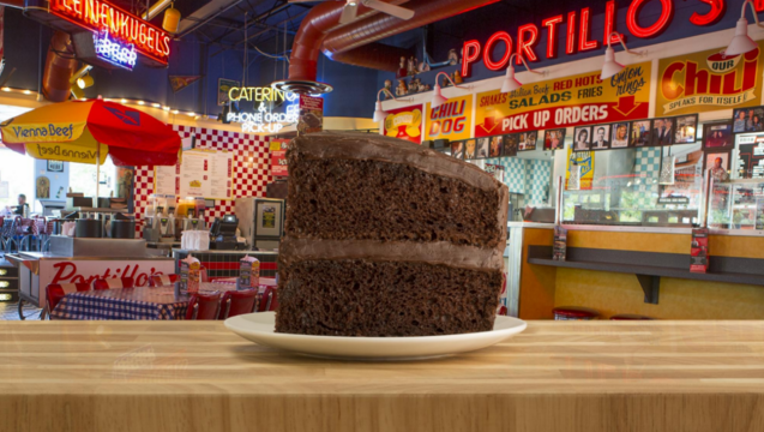 FOX 32 NEWS - To mark the company's 54th anniversary, Portillo's says it will offer customers a slice of its delicious chocolate cake for 54 cents on Thursday, April 6.
The special offer limits one slice per customer, and Portillo's says the scrumptious cake is baked fresh every morning.
To find the nearest Portillo's location, visit www.portillos.com.
You can also visit www.portillos.com/freecake to get a free slice of chocolate cake on your birthday!