PR executive gets 10 years for sexually assaulting woman he met online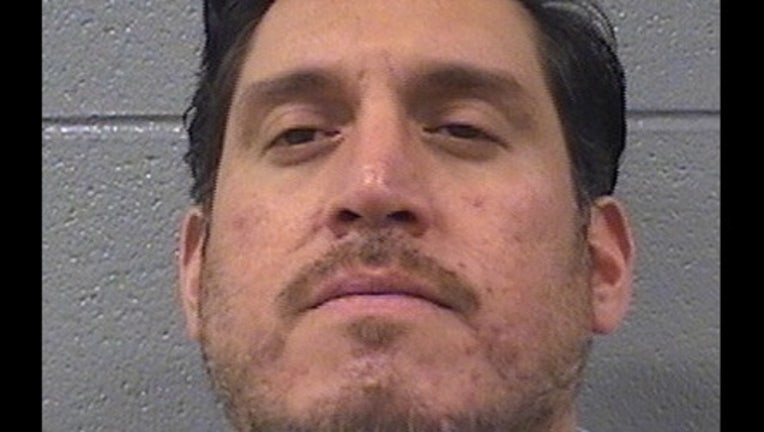 article
She said she didn't want revenge.
She said she couldn't erase the past.
But the woman who was sexually assaulted in a Chicago hotel during a date with a PR executive she met online wanted him to know Friday that what he did was wrong, the Chicago Sun-Times is reporting.
"I want Ignacio Carrillo to know that I stayed for that first drink that night, because I thought maybe inside he was a good person," the victim said before Carrillo was sentenced in a Cook County courtroom to 10 years in prison Friday.
"I was kind. I was trusting and in the end, he took advantage. A good person passed into his midst, and he harmed that person forever."
Carrillo not only attacked that woman in 2009, prosecutors said. Two years later, he also allegedly assaulted another woman he met on a dating website. And while he was out on bond for those two assaults, he attacked a potential tenant for his Loop condo last year, Assistant State's Attorney Tracy Senica said.
Carrillo, who addressed Judge Stanley Sacks Friday, said he was "embarrassed and ashamed" of his behavior six years ago and said he hopes the woman he met on the PlentyOfFish website would find solace knowing that he was suffering behind bars.
"I fear I wore out the word sorry," 41-year-old Carrillo said in his apology.
The father of one went on to blame his alcohol abuse for his "character flaws and moral shortcomings" and said he is more than willing to seek the help he needs while incarcerated.
But Senica said Carrillo's treatment of the women he targeted and plied with drinks have been "far more than a mistake."
"This is his M.O . . . He doesn't care if his participants are willing or not," she said.
Carrillo is awaiting trial for the 2011 case, in which he is accused of sexually assaulting that victim up against his Porsche in a Lincoln Park parking garage. He hasn't been charged in the 2014 incident.
Sacks said Carrillo could hardly be called a "true romantic."
"He just won't take 'no' for an answer," Sacks said.
The judge then went on to express his perplexity over modern dating.
"What happened to the good old days when you'd go out for dinner? The flowers, the candy?" Sacks asked.
The woman, who Sacks said was probably just expecting conversation and company when she went out with Carrillo in 2009, said she was angry at herself.
"I am furious that I couldn't save myself that night. That I wasn't strong enough. I wasn't smart enough," she said.
"I failed me. . . . I lost."
During the sentencing hearing, Senica also called to the stand the woman who said Carrillo forced himself on her after she came to look at his loft in October 2014.
The emotional woman said Carrillo bought her dinner and then told her she "owed him" and demanded oral sex. She said Carrillo then attacked her on the bed.
"I told him, 'Get off of me. This hurts,' " the woman said, her voice rising. "I was in pain."