Pregnant women who get flu shot are less likely to be hospitalized from virus, CDC says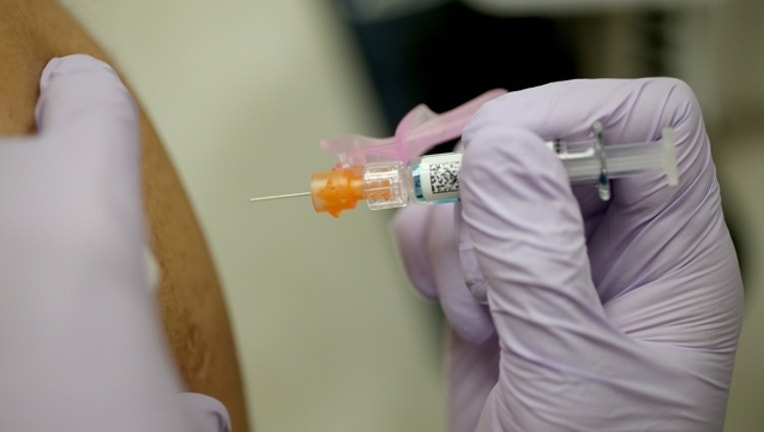 article
FOX NEWS - A new study released this week is urging pregnant women to get a flu shot this year.
The study, co-authored by the Center for Disease Control and Prevention (CDC), found pregnant women who received the flu shot reduced their risk of being hospitalized due to the virus by "an average of 40 percent."
The study was the "first to show vaccination protected pregnant women against flu-associated hospitalization," the CDC said.
Researchers said they looked at the medical records of more than 2 million women who were pregnant between 2010 and 2016.
Researchers also found more than 80 percent of pregnancies "overlapped with flu season," a finding which "[underscored] the likelihood that pregnant women will be exposed to flu at some point during their pregnancy," the CDC said.
The agency said the vaccine was an effective way of protecting women in all three trimesters.
"Our study found that flu vaccination worked equally well for women in any trimester and even reduced the risk of being sick with influenza during delivery," Mark Thompson, a study co-author and epidemiologist with CDC's Influenza Division, said.
Getting a flu shot doesn't just protect soon-to-be moms, it also protects the baby, the CDC said.
"A flu vaccine given during pregnancy helps protect the baby from flu infection for several months after birth, before he or she is old enough to be vaccinated themselves," the CDC reported.
"This study's findings underscore the fact that there is a simple, yet impactful way to reduce the possibility of complications from flu during pregnancy: get a flu shot," co-author Allison Naleway, from the Kaiser Permanente Center for Health Research, said.